No midnight bar on Facebook, minister assures
State Minister for Post and Telecommunications Tarana Halim today assured that there will be no bar on Facebook as proposed – for six hours every midnight.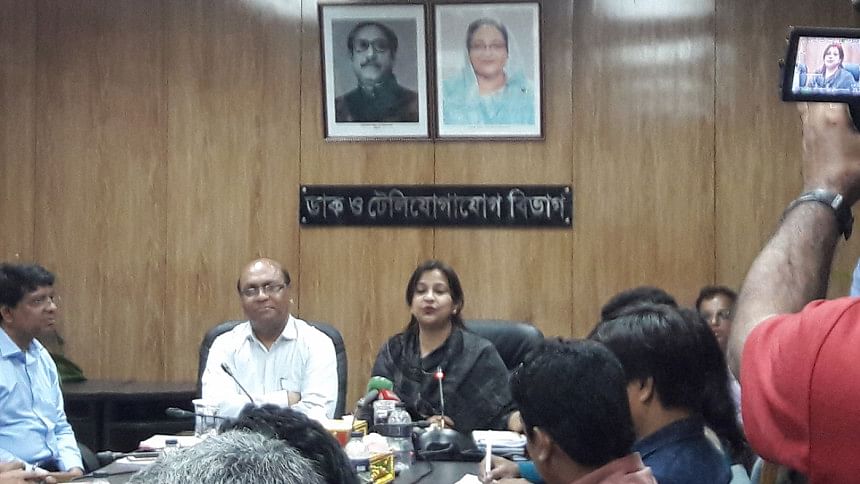 The government has backtracked from its original thoughts, she told reporters while briefing media at her secretariat office. "We have conveyed the message to the cabinet."
READ 6-Hour Facebook Ban: BTRC doesn't think it realistic
"This government has shown people how to use social media including Facebook. So it will not take such moves which will bar the way of digitisation," she said.
The cabinet division had forwarded a letter to the ministry asking to shut down Facebook for six hours every midnight "for the betterment of students and youths".
It said that midnight browsing is "affecting the students" and "dimming the working capabilities of the youths" – a news that took the social media by storm last night.
This morning, Bangladesh Telecommunication Regulatory Commission (BTRC) Chairman Shahjahan Mahmood said top government officials were disfavouring the bar.
"We were told that they (top-level government officials) are not in favour of the step of blocking Facebook at any cost," the BTRC chairman told The Daily Star.