India sees record 10,000+ Covid-19 cases in a day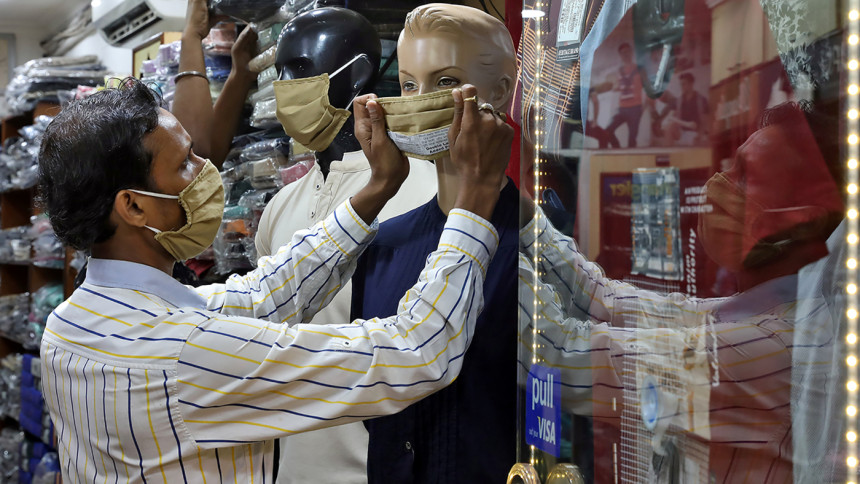 India today recorded more than 10,000 new cases in a 24-hour span for the first time since the Covid-19 outbreak.
The country has registered 10,956 new coronavirus infections in the last 24 hours till this morning while 6,484 more later today, reports our New Delhi correspondent.
With this, the todal number of Covid-19 cases across India rose to 3,04,019. Maharashtra has the highest number of cases among the states with 1,01,141, followed by Tamil Nadu with 40,698 and Delhi with 34,687.
The Indian health ministry said this evening that the recovery rate of Covid-19 positive cases continued to increase and is currently at 49.47%.
A total of 1,47,194 individuals have recovered while 1,41,842 individuals are under active medical supervision, the ministry said.
The death toll rose to 8,498 with a record single-day spike of 396 fatalities in last 24 hours till this morning, according to India's health ministry data.
Indian Prime Minister Narendra Modi is likely to hold fresh consultations with the chief ministers of states next week in the wake of rapidly increasing number of cases as the country emerges gradually from Covid-19 induced lockdown.
As the number of cases keep rising fast, patients in cities like Delhi and Mumbai, which are among the worst-hit by the contagion, are struggling to find beds in hospitals for treatment.
On Thursday night, India went past the United Kingdom to become the fourth worst-hit nation by the pandemic, according to the Worldometer.
The number of active Covid-19 cases in the country now stands at 1,41,842, while 1,47,194 people have recovered so far, the health ministry said.
Of the 396 new deaths reported till this morning, 152 were in Maharashtra and 101 in Delhi.
Out of the total 8,498 fatalities, Maharashtra tops the tally with 3,590 deaths followed by Gujarat with 1,385 deaths and Delhi with 1,085.
The worst-affected Mumbai metropolitan region, which contains India's financial and entertainment hub, accounts for 75,658 of Maharashtra's total cases and 2,563 deaths.
Meanwhile, faced with a sharp rise in cases, Arvind Kejriwal, chief minister of Delhi, had said recently that hospitals in the national capital will be reserved only for residents of the city.
Kejriwal's announcement came amid allegations that hospitals are refusing to admit new patients.
However, his decision was overturned by Delhi Lt Governor Anil Baijal.