Digital Health offers free Covid-19 insurance for first 100,000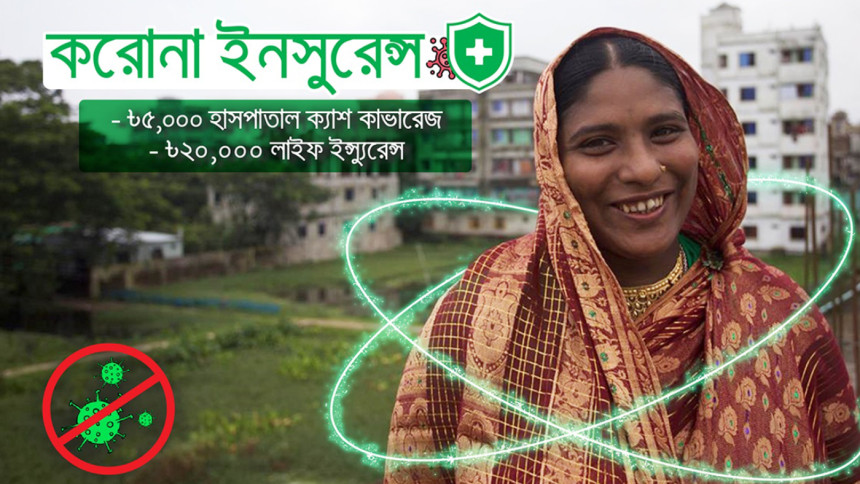 Digital Health (DH), a Grameen social business, has launched a new insurance coverage for individuals for coronavirus-related expenses.
DH, previously known as Telenor Health, has been offering digital healthcare services for the last four years and has a client base of over five million.
The new insurance product, named "Corona Insurance", was launched on April 14, DH said in a release issued on Tuesday.
The insurance coverage is offered free of cost to 100,000 subscribers online on a first-come-first-served basis.
"Corona Insurance" will provide Tk 2,000 if the Covid-19 test result comes out positive, leading to home isolation, Tk 5,000 upon hospitalisation due to coronavirus, and also Tk 20,000 in cash as life insurance cover, according to the release.
The coverage will last for 60 days from the date of enrolment, and is effective immediately after enrolment. 
"At a time of great anxiety, providing 100,000 people with free health and life financial protection against Coronavirus can make a difference to the preparedness and resilience of the people. With your support, Digital Health will continue to find new innovations to help people more and more to tackle this public health and economic threat."  CEO of DH Sajid Rahman said.
The aggregate benefit to the recipient individuals can be quite a large sum. In the undesired situation of even 10 percent of individuals turning out to be Covid-19 positive, the amount of total expenses covered under the programme would run into tens of millions of taka, the press release said.
This free offer will be valid until June 11, 2020 or until an enrolment of 100,000 has been achieved, whichever is sooner. After June 11, no new enrolment will be accepted.
The benefits offered under "Corona Insurance" will be available for two months from the date of enrollment.
These 100,000 free insurance policies against coronavirus are sponsored by Grameen Telecom Trust, according to the press release.
The enrolment procedures are available on the DH website.