Coronavirus outbreak: IMF projects 2pc GDP growth for Bangladesh this year
Report predicts economic growth for next year would jump to 9.5pc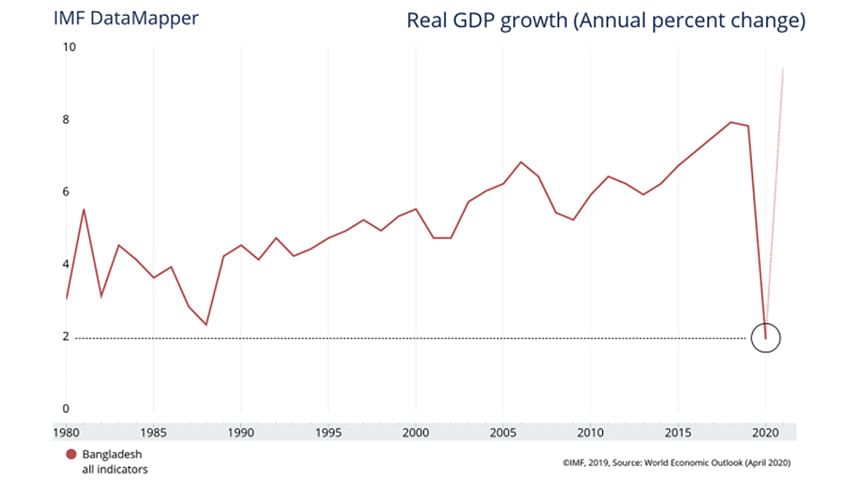 After World Bank, the International Monetary Fund (IMF) has also projected Bangladesh's low economic growth for this year as a result of the virus outbreak.
IMF has projected the country's economic growth to be only 2 percent for 2020 in the World Economic Outlook published on its website early today.
Earlier IMF's projection for the same was around 7 percent.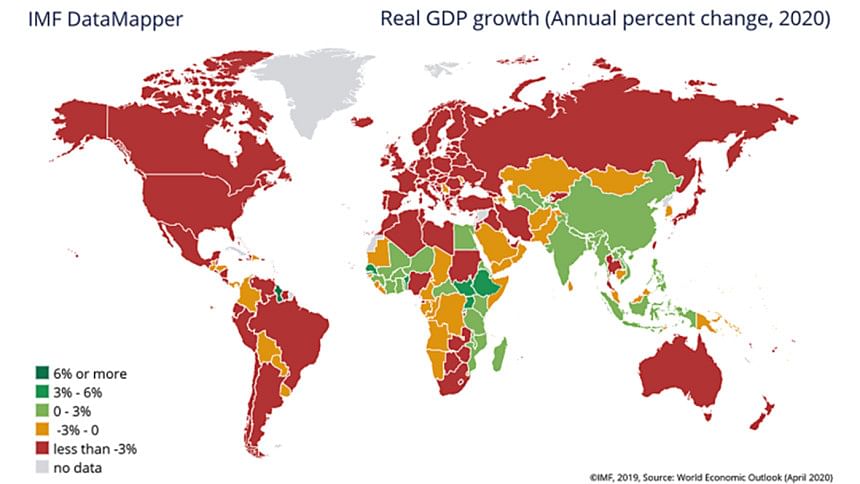 But the newly published report also predicts that Bangladesh's economic growth for the next year would jump to 9.5 percent, much higher than what it predicted for this year.
The World Bank a few days ago projected that the economic growth of Bangladesh might turn out to be only 2-3 percent this fiscal year due to the outbreak of coronavirus.