6 Bangladeshis on same flight to S Korea test Covid-19 positive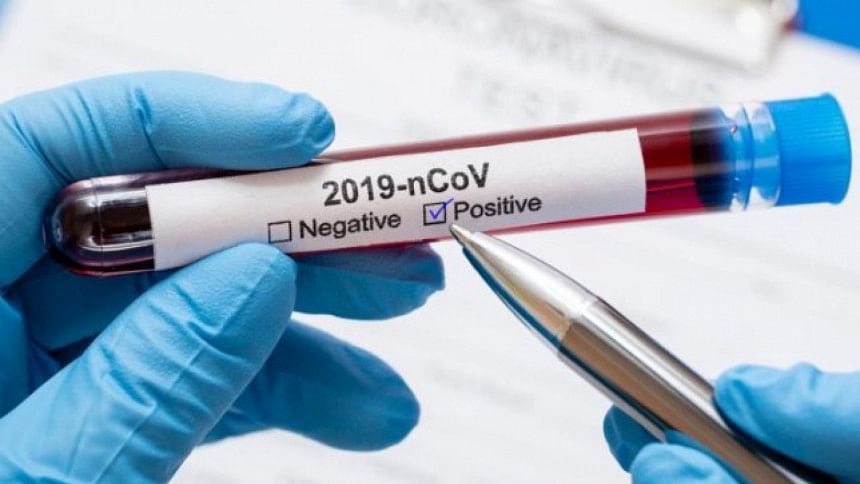 At least eight persons, including six Bangladeshi nationals and two South Koreans, have tested Covid-19 positive after flying to South Korea on the same flight from Bangladesh, reports The Korean Herald quoting Yonhap News Agency.
All eight flew on a Korean Air flight from Dhaka which landed at Incheon International Airport at 5:32am on Thursday, it said.
They then travelled to their homes or other residences around the country before taking the Covid-19 tests at testing centres in Jeju, Incheon, Paju, Namyangju and North Jeolla Province, authorities said, noting that they are trying to locate all the other passengers.
The infected passengers included three Bangladeshi students who are part of a group of 18 Bangladeshis enrolled at Cheju Halla University in Jeju Island.
The three returned to their campus on Thursday afternoon on separate flights from the Incheon airport and Seoul's Gimpo International Airport.
The three had not shown any symptoms when they were tested at Jeju airport.
Meanwhile, another Bangladeshi student's test was inconclusive. An additional test is due within several days. The remaining 14 students tested negative, according to the report.
"It is likely that the air passengers [from Bangladesh] may have been infected in the country of departure and entered  without any symptoms or with light symptoms, instead of contracting the virus during flight or in the entry process," Jeong Eun-kyeong, director of the Korea Centers for Disease Control and Prevention (KCDC), said in a media briefing.
The KCDC noted that the coronavirus pandemic has been rapidly spreading in Southeast Asia, India, Pakistan and Bangladesh.
"There could be an explosive increase in coronavirus cases [in Bangladesh], as coronavirus tests are reportedly conducted for some seriously ailing patients in the country. Some entry restrictions appear needed in this situation. Otherwise, it is necessary to consider requiring a Covid-19 negative certificate from people who have an unavoidable reason to enter [South Korea]," said a university professor in Seoul.
Under the country's compulsory quarantine measures, all entrants from overseas -- both Koreans and foreigners -- are obliged to self-isolate at their residences or government-designated facilities for 14 days.
South Korea today reported 49 new cases, including 17 imported ones, raising the total caseload to 12,306, according to government data.
This is the highest reported daily number of imported cases since April 12, when 24 from abroad tested positive.