The Vivid World of Fine Arts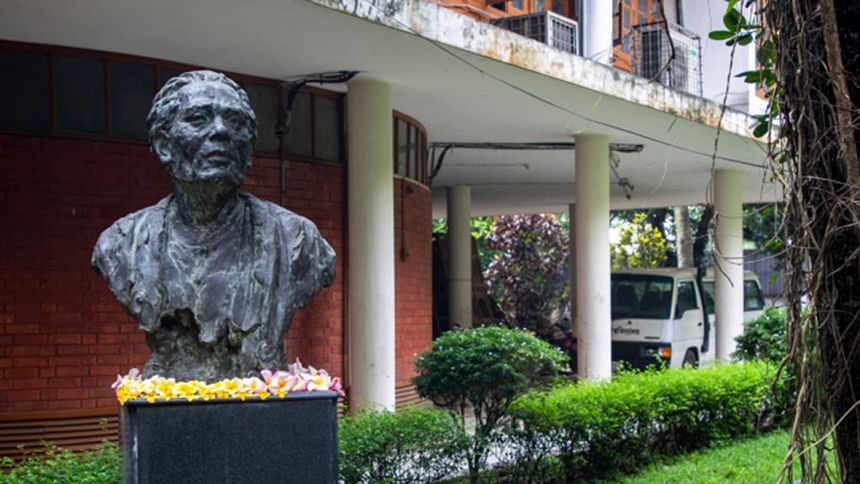 Maybe you are passionate about arts, and on a dreary afternoon, your curiosity leads you to the question, "What do they teach in fine arts?" The pull of culture and creativity calls, luring you into a domain where imagination can run wild. Welcome to the refuge of the creative arts. 
Drawing and Painting
Students interested in artistic expression, visual narrative, and creative discovery are encouraged to study Drawing and Painting. 
Arindom Kundu, a third-year student of the Department of Drawing and Painting at Dhaka University (DU) says, "The curriculum is set through different mediums like pencil, charcoal, watercolour, oil colour, etc. Each medium requires stages of practice and learning, where our professors are always there to guide you through the journey." 
Graphic Design
Students with a blend of creativity and strategic thinking are encouraged to study Graphic Design. 
Md. Harun-ar-Rashid, Associate Professor at the Department of Graphic Design at DU, says, "Every person possesses diverse talents, including the ability to creatively express themselves through drawing. Graphic Design not only offers students many job opportunities but also stands alone in integrating technology into fine arts education. Our graduates find success in gaming, media, entertainment, and advertising, showcasing their skills."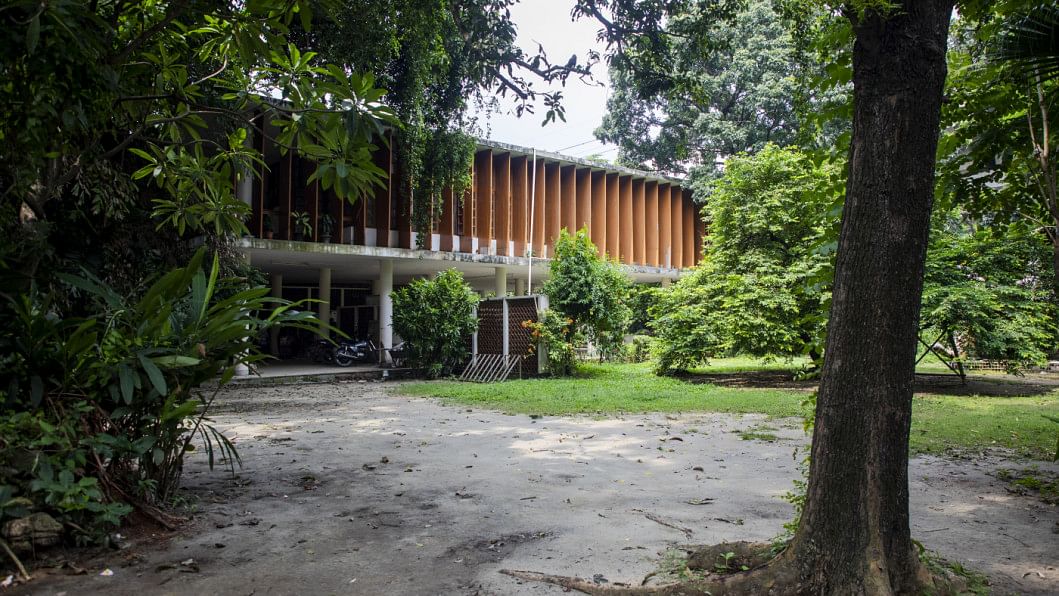 Printmaking
Students with an interest in detailed procedures, tactile innovation, and the art of reproduction are likely to enjoy Printmaking. Students who have a good eye for detail and are interested in investigating the convergence of traditional and contemporary print techniques should enjoy this medium.  
Oriental Art
Oriental Art welcomes students who are fascinated by the diverse cultural heritage of the East. It offers a supportive learning environment for those interested in exploring Asian art, history, and philosophy as well as multi-dimensional techniques of fine arts. 
Whether students are historians researching cultural symbolism or artists incorporating these traditions into their modern work, this discipline encourages those who are passionate about preserving the rich artistic history of the Orient. 
Ceramics
If you're someone who enjoys creating three-dimensional works of art, Ceramics may be the perfect fit. The study of ceramics is ideal for individuals who are interested in exploring the malleability of clay, experimenting with different techniques, and combining traditional and modern approaches.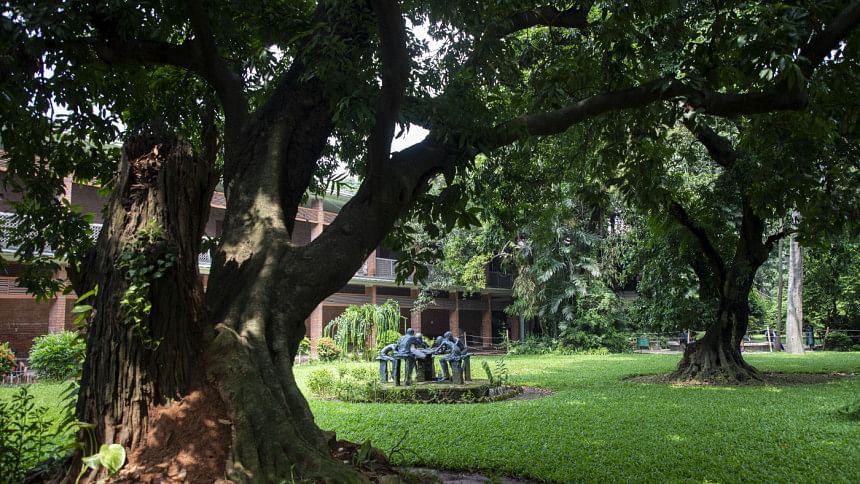 Sculpture
Sculpture is designed for individuals with a strong desire to create tactile and three-dimensional art. It is suitable for both aspiring sculptors and art enthusiasts, offering a platform for them to explore diverse materials and techniques while honing their artistic expression. Students who find texture, scale, and materiality fascinating will excel in this environment. 
Craft
Craft is an attractive option for those who love transforming raw materials into functional or decorative pieces. 
This discipline's principal goal is to provide adequate education to students for them to produce modern and current creative crafts as opposed to conventional crafts. It emphasises the fusion of art and practicality, making it an excellent choice for those who wish to explore the world of skilled manual creation and artistic creativity.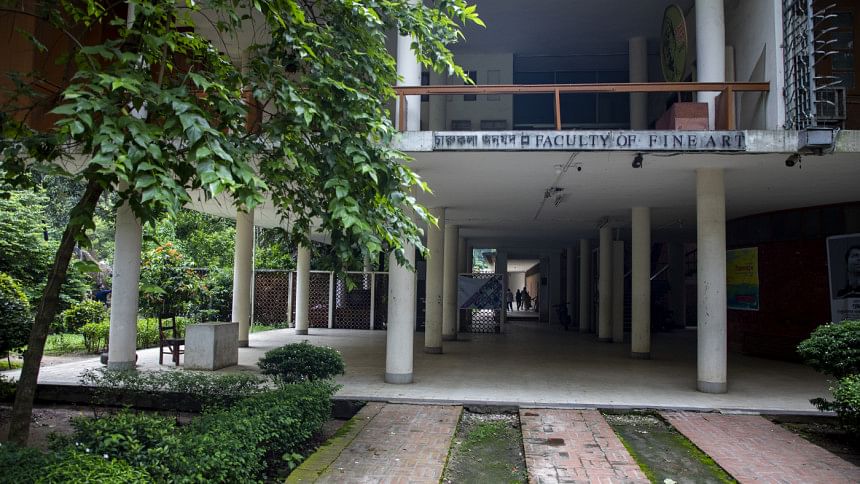 History of Art
If you have a keen interest in exploring the cultural and socioeconomic stories that are interwoven within visual art history, History of Art is the perfect study for you. 
Fariha Oyshi, a freshman studying History of Art at DU, says, "Art history is captivating. Ideal for art and history enthusiasts, it offers career paths like curating, teaching, museum roles, restoration, authentication, and archiving." 
Choosing to pursue a career in the fine arts provides students with distinct advantages, encompassing the realms of creativity and the unrestricted expression of individualism. If you are an individual with a creative spirit, fine arts may just be your calling.
Azra Humayra is a student at Dhaka University.