Walton 1st Bangladeshi company to be featured in Nat Geo's 'Superfactories' Feb 26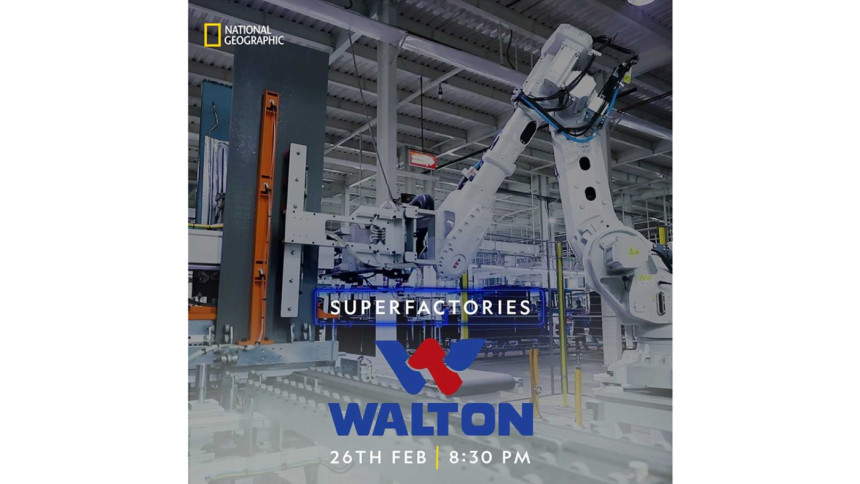 Bangladeshi conglomerate Walton Group has become the first company from the country to be featured in the National Geographic Channel's documentary programme 'Superfactories'.
The episode featuring Walton's state-of-the-art factory in Gazipur will be aired tomorrow, February 26, at 8:30pm (Bangladesh time)
The documentary will provide viewers with an insight into the Bangladeshi electronics and tech giant's manufacturing operations and success story.
The subscribers of Bangladesh Cable Operator (dish connection) and DTH users will be able to watch the 44-minute long documentary on the channel.
The programme will also showcase Walton's aspirations to contribute to the transformation of Bangladesh from an agricultural country to a manufacturing hub of electronics and technology products, while branding the tagline "Made in Bangladesh".
Walton is exporting its products to a number of countries following its "Vision: Go Global", after meeting the demand in the local market.
It aspires to become one of the top global brands by 2030.