Global aluminium output hits record high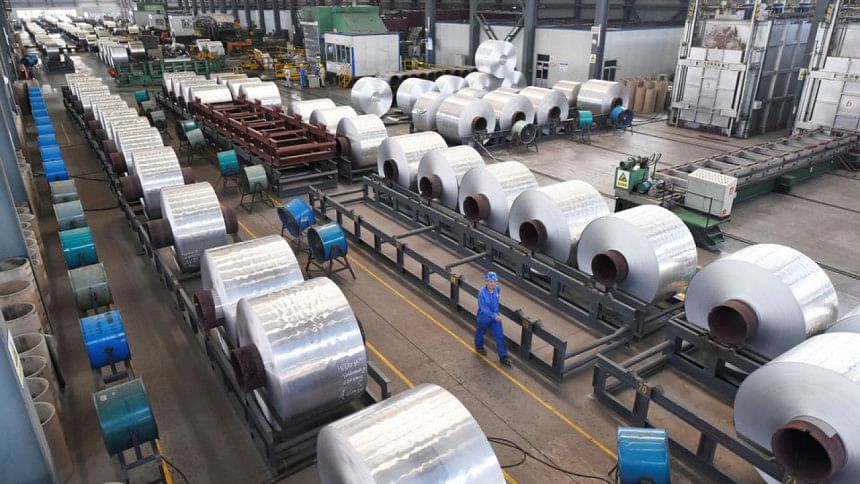 Global production of primary aluminium hit an all-time high in August, with the world's smelters running at an annualised rate of 71.2 million metric tons.
It was the second consecutive month that run-rates were above the 70-million metric ton mark. Prior to July the level had been exceeded only once, in August 2022.
The International Aluminium Institute (IAI) made some significant revisions to its primary production numbers in its latest monthly update, lifting previous assessments of output in both China and the rest of the world.
It's now clear that China, the world's largest producer, is experiencing a production surge thanks to improved power supply in previously drought-hit parts of the country's hydro-electric system.
What's not clear is whether Chinese demand can absorb the new wave of production.
Non-Chinese aluminium production has been running higher than previously assumed.
The IAI has revised upwards its estimates from the start of last year, adding around 577,000 metric tons of annualised output to its "unreported" category.
Most of the increase is down to previously uncounted production in Malaysia and Iran, neither of which reports output numbers directly to the Institute.
China's production through the first half of the year has also been revised significantly higher.
The IAI had previously estimated Chinese production fell by an annualised 118,000 metric tons in the first seven months of 2023. It now estimates national output rose by 1.3 million metric tons.
Global production in August came in at 6.0 million metric tons, up 1.6 percent on August last year, while cumulative production of 46.5 million metric tons was up 1.7 percent on the year-ago period.
China registered growth of 2.5 percent in January-August, while the rest of the world lagged with more modest growth of 0.5 percent.
Chinese primary metal output fell in the first three months of 2023 due to power curtailments in hydro-powered provinces such as Yunnan and Sichuan.
However, the country's energy-hungry smelters are now benefiting from improved electricity supply thanks to the rainy season in southern provinces.
The country's annualised run-rate has increased by 2.1 million metric tons since March and registered a fresh all-time high of 42.4 million tons in August.
Production rates are now closing in on the 45-million-metric-ton level, which marks the capacity cap placed on the sector several years ago.
It's unclear how hard that cap will be enforced. It's possible it won't be fully tested if China's power generation problems recur.
Everything depends on rainfall levels in Yunnan, which has emerged as a major aluminium production hub due to its "green", low-carbon credentials.
China's consumers appear to be absorbing the extra metal being generated.
There has been no build in visible inventories registered with the Shanghai Futures Exchange (ShFE). Indeed, at a current 90,293 metric tons, exchange stocks are historically low. This time last year ShFE warehouses held 210,000 metric tons of aluminium.
Domestic supply is rising in tandem with higher imports of primary unwrought metal. Import volumes of 602,000 metric tons in the first seven months were more than double last year's equivalent tally.
So far at least there has been no spill-over into higher exports of semi-fabricated products, which has in the past been the result of domestic market surplus. Exports of aluminium in primary, alloy and product form were down by 20 percent over the first half of the year.
The inference is that Chinese off-take has been surprisingly strong given the well-flagged weakness both in the property sector and the broader manufacturing sector.
It's possible that energy transition sectors such as electric vehicles and power transmission lines have been sufficiently robust to offset sluggish activity in other parts of the downstream user base.
However, with domestic production still rising and an import-positive arbitrage with the London Metal Exchange pointing to more inflows over the coming months, the strength of China's aluminium appetite is going to be tested.
The opinions expressed here are those of the author, a columnist for Reuters.