'Poverty reduced significantly'
Planning minister hints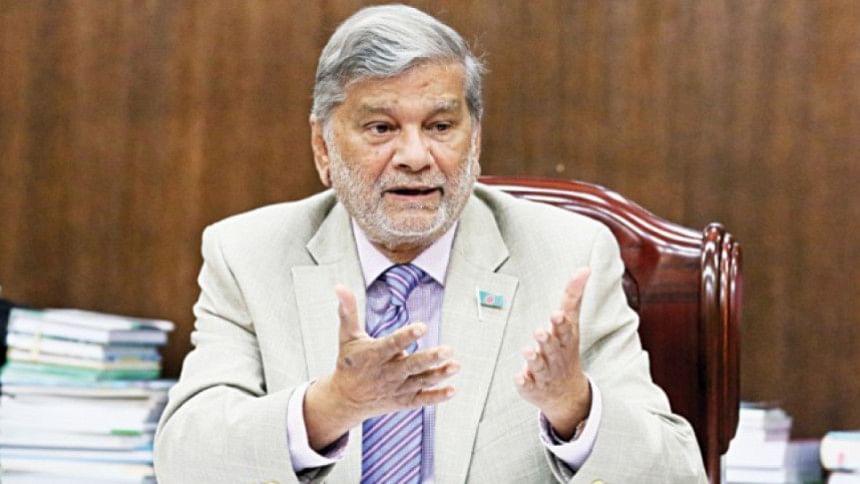 Despite the fear of a sharp rise in poverty due to the pandemic, Planning Minister MA Mannan today hinted at a significant reduction in the number of poor people in the country.
He, however, refused to reveal the exact figures of the poverty rate as the Household Income and Expenditure Survey-2023 of the Bangladesh Bureau of Statistics (BBS) will be launched tomorrow.
"We will let you know when it will be published tomorrow," he told reporters after an Executive Committee of the National Economic Council (Ecnec) meeting with Prime Minister Sheikh Hasina in the chair.
"Poverty has been reduced in the country. It is an achievement that the prime minister has lauded. She was very proud of the achievement during Covid time. She was elated," Mannan said.
BBS sources quoting the latest survey said the poverty rate is around 18 percent and extreme poverty is below 10 percent.
According to the previous survey done 2016, the poverty rate was 24.3 percent and extreme poverty 12.9 percent.
The 2022 Economic Review that the finance ministry placed along with the budget in June last year estimated poverty rate at 18.5 percent in the 2022-23 FY.