Protesting RMG workers leave Dhaka-Mymensingh highway after 4 hours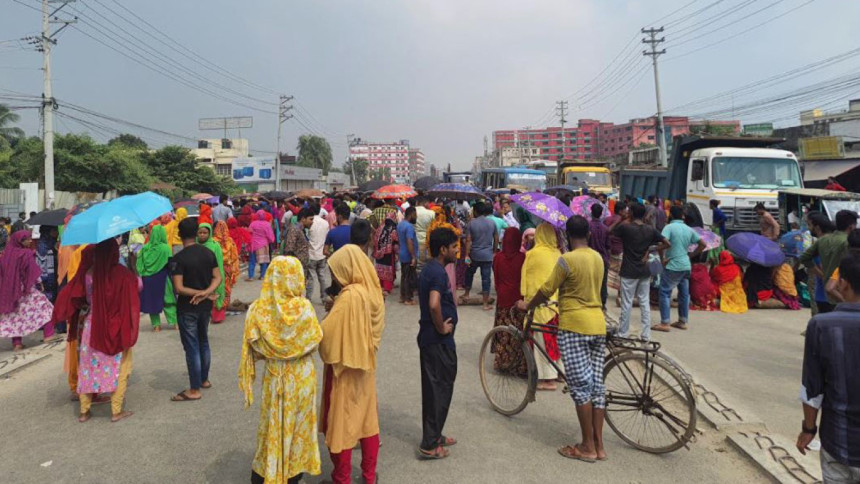 Transport movement on Dhaka-Mymensingh highway resumed as garment workers -- protesting closure of two RMG factories in Gazipur -- withdrew their blockade after four hours.
Thousands of workers from two RMG factories blocked the highway in front of their respective factories at Bhogra and Bashon points in Gazipur city around 10:30am, reports our Gazipur correspondent.
They withdrew the blockade around 2:30pm following negotiation with Gazipur Metropolitan Police and Industrial Police, said Officer-in-Charge of Bashon Police Station Malek Khasru Khan.
A meeting was being held between 10 workers' representatives and industrial and metropolitan police in one of the factories till filing of this report in the afternoon.
Workers of both factories said they found the notice of closure hanging on the main gates when they came to work in the morning.
The notice said the factories will remain closed till October 24.
Workers of Interlink Apparels Limited said the authorities closed the factory without informing them. Today, the factory was supposed to clear their payment of September, the workers claimed.   
Although this correspondent could not reach the management for comments, the notice said the authorities were closing the factories as they faced huge losses due to the pandemic and were not in a situation to continue operation.