Banks, power producers get a boost from BB
Provision will not be required to open LCs for power projects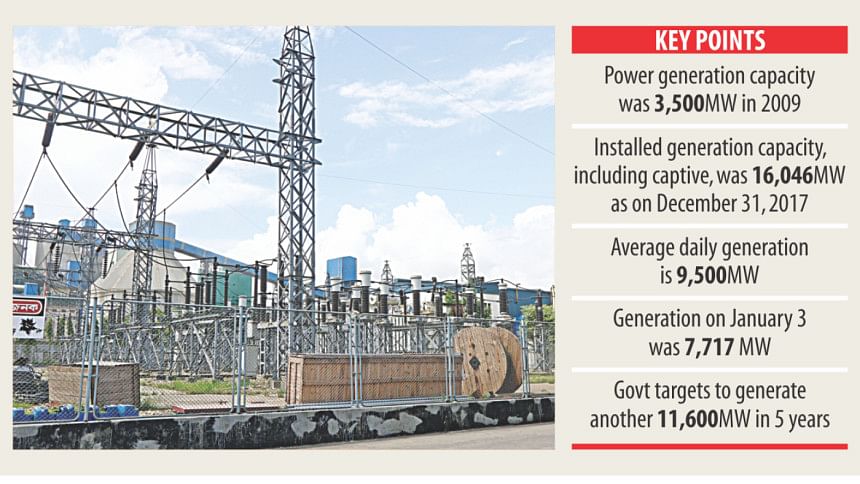 The central bank has exempted banks from keeping provisions in opening letters of credit to import equipment for electricity plants in order to fast-track the completion of power projects.
As per the new directive issued on Wednesday, banks will be eligible for the zero provision facility for power projects, which secured letter of intent from Bangladesh Power Development Board (BPDB).
The same preferential treatment will also be made available for the projects which will receive letters of intent from BPDB within September 30, 2018.
Banks usually have to keep one percent provision against their liabilities of LCs for all types of products.
The central bank has taken the initiative to ensure higher economic growth by implementing power projects within the deadline, according to the circular.
The initiative will also help supply electricity to the agriculture and industrial sectors round the clock, it said.
The government is prioritising the power sector, so the instruction will help generate electricity at a faster pace, a BB official told The Daily Star yesterday.
As per BB regulations, banks have to keep 0.50 to 5 percent provision against general category loans, 20 percent against classified loans of sub-standard category, 50 percent against classified loans of doubtful category and 100 percent against classified loans of bad or loss category. The overall provision amount in the banking sector has decreased significantly on the back of surging default loans as some lenders are failing to set aside the required amount because of cash crunch.
Wednesday's directive will give some respite to banks when it comes to provisioning and subsequently put a positive impact on their calculation of net profit, said the central banker.
In June last year, the government urged banks to channel Tk 20,000 crore into the power sector over the next six months to speed up implementation of quick rental power plant projects.
The banks are now providing finance to the power sector on priority basis with a view to helping implement the power projects at the earliest.
Bangladesh's power sector witnessed huge development in the last nine years, with the number of power plants rising from 27 in 2009 to 112 in 2017, according to the Power Cell.
Power generation capacity rose four times and the actual generation trebled during the period.
In 2009, the access to electricity was 47 percent and it now stands at 83 percent. The government is committed to ensuring 100 percent access to electricity by 2021.