State banks, ICB to buy 60% shares of Farmers Bank: Muhith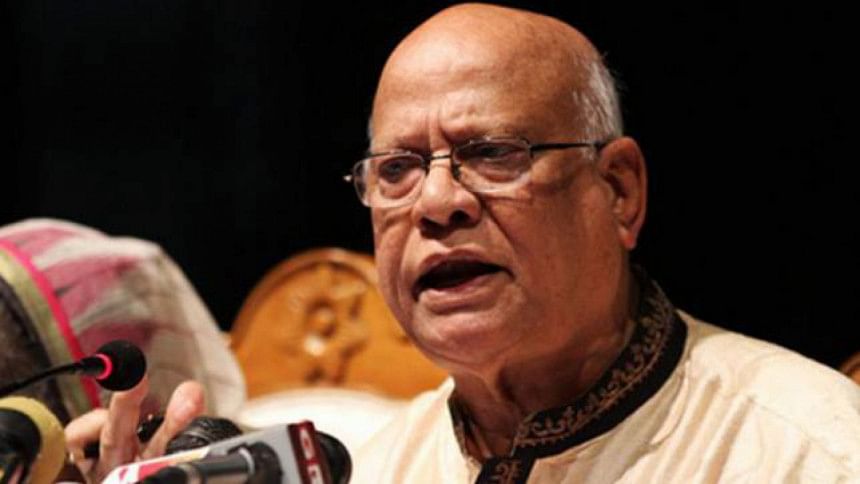 Finance Minister AMA Muhith tonight said that state owned banks and Investment Corporation of Bangladesh (ICB) will buy 60 percent shares of trouble-hit The Farmers Bank Limited.
The finance minister said this while talking to journalists after coming out of a pre-budget discussion with renowned economists at State Gust House Padma in Dhaka.
The government will not let any bank to shutdown, Muhith said.
It would not be right on behalf of the government to invest in a bank which cannot run properly, the economists told the finance minister at the discussion.
Farmers Bank made headlines in recent months after the Bangladesh Bank (BB) found corruption and irregularities at the bank's three branches. The lender had allegedly indulged in irregularities just within a year of its inception in 2013.
There have been allegations that due to a severe cash crunch, the bank failed to pay back many depositors who approached it to encash their fixed-term deposits upon maturity.