Premier Bank posts 43.6pc rise in profits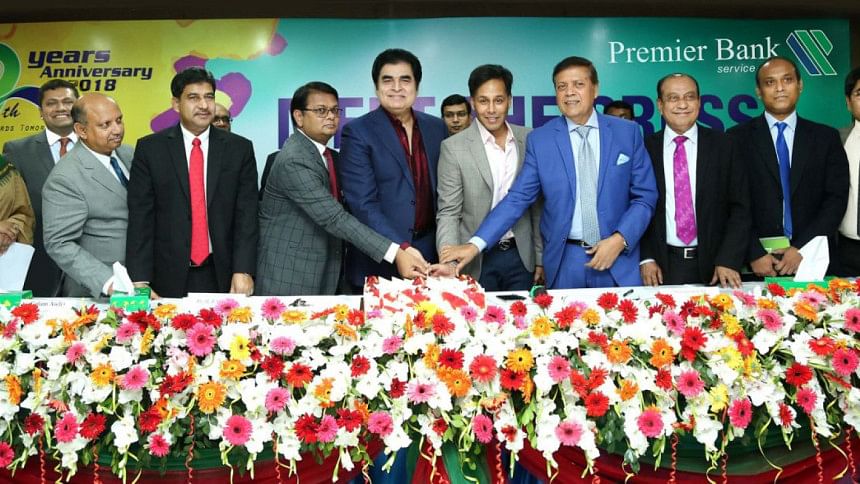 Premier Bank posted more than 15 percent growth in credit and deposit in the last one year, which helped the lender make a healthy profit.
The private commercial bank's profit rose 43.60 percent year-on-year to Tk 314 crore in September this year.
Its deposits rose 15.32 percent year-on-year to Tk 15,750 crore in September and loans rose by 15.15 percent to Tk 15,101 crore.    
The lender disclosed the figures at a programme at its head office in Dhaka yesterday organised to mark the financial institution's 19th founding anniversary.
Premier Bank Chairman HBM Iqbal, Adviser Muhammed Ali, Managing Director M Reazul Karim and Director Jamal G Ahmed cut a cake as part of the celebration in presence of well-wishers and employees.
Speaking at the event, the sponsors and top officials of the bank vowed to serve clients by maintaining the existing business track in the years to come.
The bank has not only played an important role to improve the country's economic and banking sectors but also conquered the hearts of the clients, they said.
HBM Iqbal said he was happy to see the accomplishment of the bank since its inception in 1999.
"We want to say thank you - to the customers who started with us and were loyal to us throughout the years. You all are a very important part of our growth. We would not have been where we are today without you." Muhammed Ali highlighted the strategic changes in the modalities of business and the process of connecting people with the bank for greater financial inclusion.
He also focused on the bank's contribution to the SME sector and how it is helping entrepreneurs achieve dreams.
Reazul Karim thanked the bank's past and present employees for their dedication, innovation and hard work.