BB heist: Slim chance to get back more money, says Muhith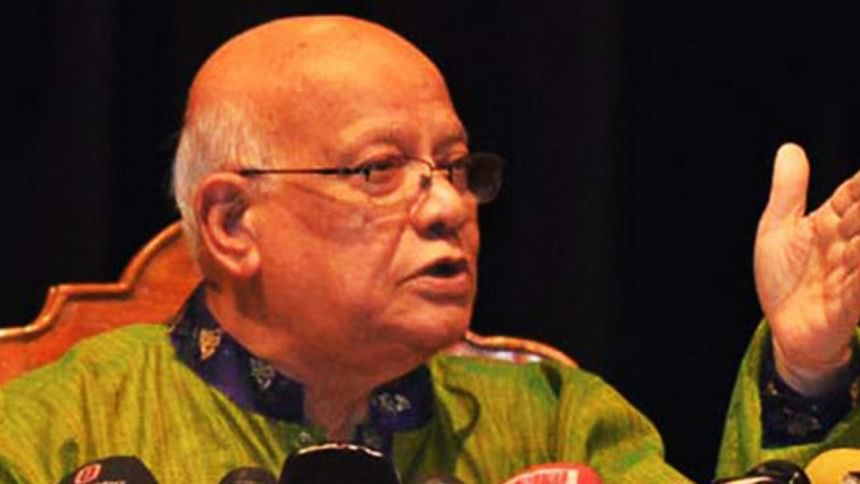 Finance Minister AMA Muhith has said it is unlikely to get back any more of the US$ 100 million hacked from the Bangladesh Bank's account with the Federal Reserve Bank of New York.
"We got back $20 million so far, may be we will get back some more, but it won't be more than $10 million," Muhith told The Daily Star in an interview in Frankfurt, Germany.
"When the money has gone to the casino, there remains no record, so how do you catch it," he said.
The finance minister said the incident actually exposed how insecure Bangladesh is.
On the report carried out and submitted by a committee led by Dr Farash Uddin, Muhith said it was a part of the report and the committee will come up with another report by next 10-15 days.
The minister also talked on the upcoming budget and the Asian Development Bank's expansion plan for Bangladesh.
He hinted that a budget of Tk 3.4 lakh crore will be placed on June 2.
READ MORE: Hackers steal $100m from BB account
Tax-free income ceiling may be increased a bit because of usual inflationary pressure. There is no chance of reducing exorbitant tax rates on cars, he said.
The minister also hailed the ADB for its continued support to Bangladesh.
Presently ADB gives 38 percent of Bangladesh's total external borrowing. "Our input in ADB projects is very good," he said.
On the $1 billion railway project, the minister said it is in the programme, but has not yet been finalised.
On the regional connectivity, he said the environment in the sub continent is very good.
Muhith left Germany for Bangladesh after attending the ADB's 49th annual meeting held on May 2-5. ERD secretary accompanied the minister at the meeting.