China sends missiles to contested island
Say US, Taiwan; Obama urges restraint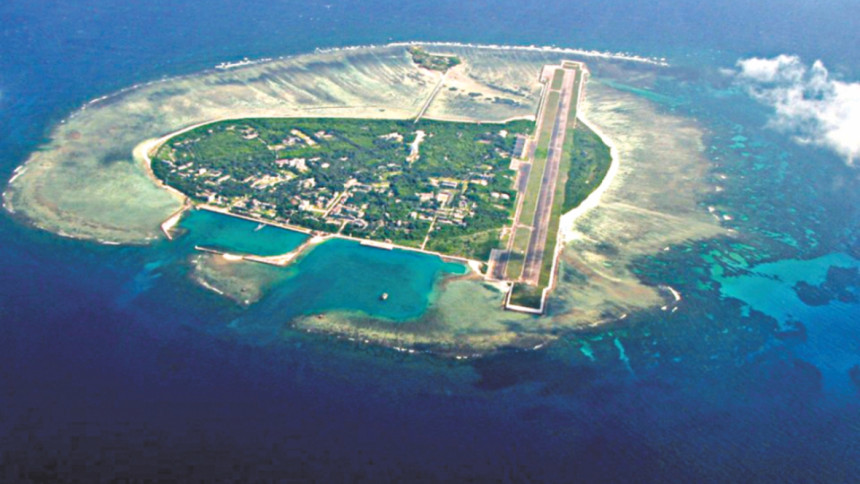 China has deployed an advanced surface-to-air missile system to one of the disputed islands it controls in the South China Sea, Taiwan and US officials said, ratcheting up tensions even as US President Barack Obama urged restraint in the region.
Taiwan defence ministry spokesman Major General David Lo told Reuters yesterday the missile batteries had been set up on Woody Island. The island is part of the Paracels chain, under Chinese control for more than 40 years but also claimed by Taiwan and Vietnam.
A US defence official also confirmed the "apparent deployment" of the missiles, first reported by Fox News.
US Secretary of State John Kerry said the United States expected to have "very serious" talks with China about militarization of the South China Sea.
The Chinese defence ministry told Reuters in a statement that defence facilities on "relevant islands and reefs" had been in place for many years, adding that the latest reports about missile deployment were nothing but "hype".
China claims most of the South China Sea, through which more than $5 trillion in global trade passes every year, and has been building runways and other infrastructure on artificial islands to bolster its title.
The United States has said it will continue conducting "freedom of navigation patrols" by ships and aircraft to assure unimpeded passage through the region, where Vietnam, Malaysia, Brunei, the Philippines and Taiwan have rival claims.
News of the missile deployment came as Obama and leaders of the Association of Southeast Asian Nations concluded a summit in California, where they discussed the need to ease tensions in the South China Sea but did not include in a joint statement specific mention of China's assertive pursuit of its claims there.