"Winter is a special season for me" - Airin Sultana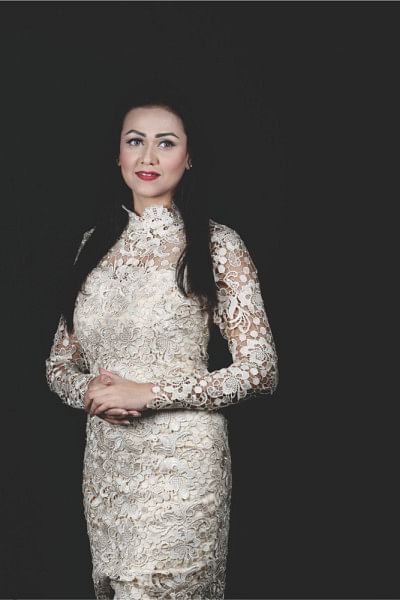 How do you find yourself spending weekends?
AS: Whenever I have the day off, I spend it watching films, catching up with friends, and going out to eat. But when presented with the opportunity to enjoy a longer break, I like to leave the city or country for vacations.
What are you currently working on?
AS: Right now I am working on a film called "Gontobbo" directed by Aronno Palash. What makes the film very interesting is that I play two characters. The narrative centres on a theatre group who aspire to make a film about the iconic March 7 speech delivered by Bangabandhu Sheikh Mujibur Rahman, and my character plays a role within that film. My character is also named Airin, and I play alongside Ferdous as his wife.
Is there an element of your life you greatly miss after becoming an actor?
AS: I miss school and university immensely. Even though I started out my career as a university student, those were carefree years where one could explore life.
What is it about winter that delights you most?
AS: Winter is a special season for me. I love vegetables, and I always excitedly look forward to the variety of produce we aren't able to see throughout the year. I also love date palm syrup.
Is there a country you've always wanted to visit, but haven't had the chance to?
AS: As someone who loves to travel, I find it hard to specifically name a country. My interest is piqued wherever I go, and each place has its own, incomparable charm.