Veena Malik declares she's devoting herself to Islam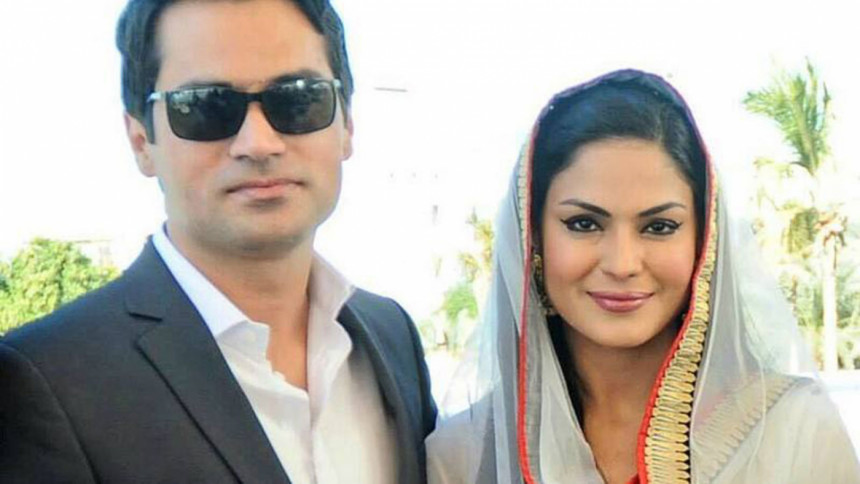 Popular and controversial Pakistani model-actress Veena Malik has announced that she is going to devote herself to the study of Islam under the tutelage of Mufti Naeem, of madrassah Jamia Binoria, and will ensure that her children receive an Islamic education too, reported Dawn News.
She declared this at a press conference in Karachi, where she conversed with the media with her husband and Mufti Naeem by her side.
Veena, who spent the past few ywars abroad said, "In my two years in America, I read a lot of literature recommended by Junaid Jamshed sahib who said I would study at Mufti Naeem's institute. Jamai Binaora is one of the best institutes."
"My life was turned upside down a while ago and my elders cautioned me that it's very hard to stay on the right path in times like this. And indeed, in the past three years, I have been tempted to stray several times, but thankfully, I have had Mufti Naeem, Maulana Tariq Jamil and Junaid Jamshedsahib to guide me," she added.
When asked if she would invite fellow celebrities to follow her example, she said she could only do that when she becomes "a perfect person, which will never happen". She added, "but the doors of Jamia Binora have always been open for me, and are open for anyone who chooses to seek its guidance."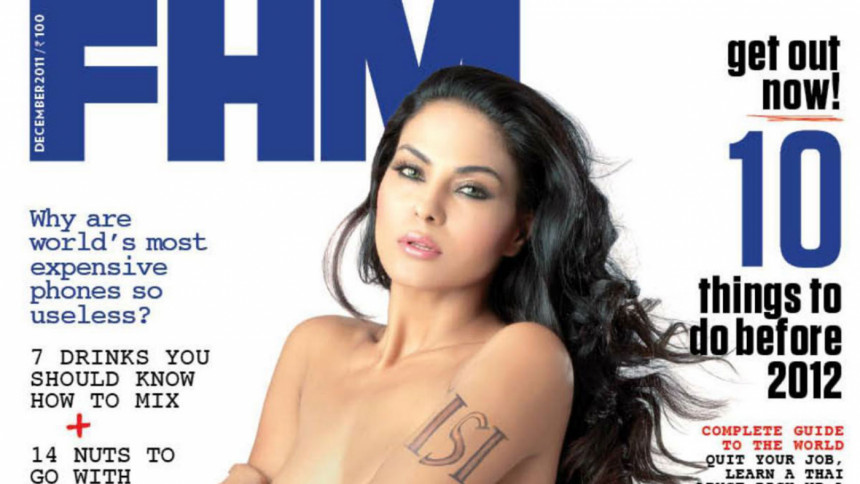 She concluded with a message to the youth: "The teen years are a very fragile time, when we have lots of questions in mind. I would advise my young brothers and sisters to listen to their elders, for they will never disappoint us and want the best for us in this world and the hereafter."
The announcement is surprising given Veena Malik's relationship with the religious community in the past. In 2011, after Veena appeared on Indian TV show Bigg Boss, member of the religious community in Pakistan criticised her harshly, with Mufti Abdul Qawi saying on national TV: "You have insulted Pakistan and Islam."
This led to a heated exchange: a furious Veena shot back, saying Qawi targeted her because she is a woman, reminding him that the Quran admonishes men not to stare at a woman's beauty beyond a first glance, and telling him there were bigger problems in Pakistan, including the alleged rape of children at mosques.
After this TV appearance, commentators hailed Veena for her brave opposition to the religious right — which she now seems to be embracing.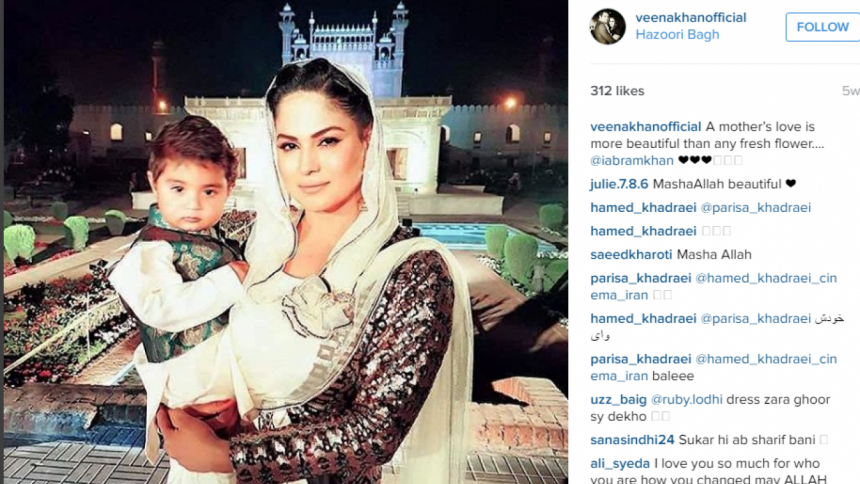 Apart from her appearance on Bigg Boss, Veena also shot to relevance when she appeared topless on the cover of Indian FHM sporting an 'ISI' tattoo on her arm.
Over the past few years, Veena has withdrawn from the public eye and given birth to two children. In public Instagram posts here, she's more often than not seen covering her head.
Veena didn't specify any other plans for the immediate future, but we're sure she has more to say — soon.
Source: Dawn