Prachyanat's 50th staging of "Kinu Kaharer Thetar" today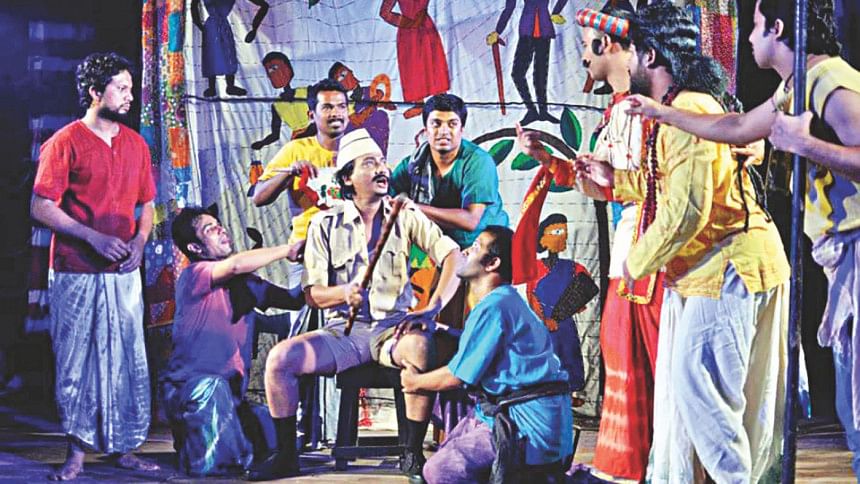 On the 38th anniversary of Dhaka Padatik, Prachyanat will stage its production "Kinu Kaharer Thetar" for the landmark 50th time, at the National Theatre Hall, Bangladesh Shilpakala Academy at 7pm today.
The acclaimed play, written by Manoj Mitra and directed by Kaji Taufiqul Islam Imon, transports the audience to an imaginary country named Puttna, ruled by a fraudulent king. The comedy moves forward with several humorous incidents that ultimately lead the audience to a crucial truth.
The play will also be staged at the 8th Theatre Olympics, hosted by India's National School of Drama (NSD) on March 21 and in Bhopal on March 23, according to a press release.
A team 26 artistes of Prachyanat is due to leave Dhaka on March 19 for India.