'Jibon O Rajnoitik Bastobota' at BSA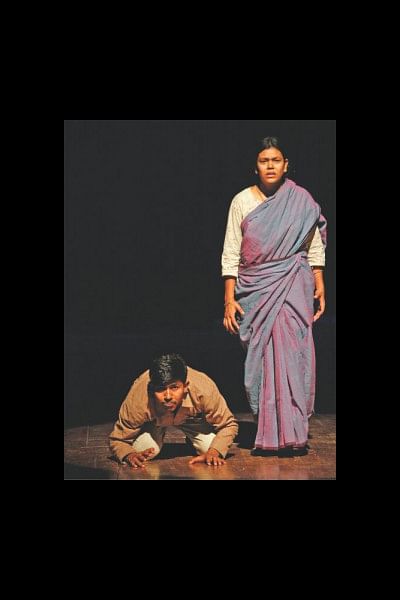 Theatre troupe Spardha, in association with Bangladesh Shilpakala Academy and the Ministry of Cultural Affairs, is staging the play titled Jibon O Rajnoitik Bastobota at the National Theatre Hall of Bangladesh Shilpakala Academy today at 3:30 pm and 7:30 pm. It was premiered on March 14, and a total number of eleven shows will be staged till March 20. 
Directed by the maestro, Syed Jamil Ahmed, the play is based on Shahidul Zahir's novel of the same name. Jibon O Rajnoitik Bastobota will be staged twice on 20 at 3:30 and 7:30 pm and single shows will be staged on March 18 and 19 at 7:30 pm.