Dhaka Padatik celebrates 40 years of excellence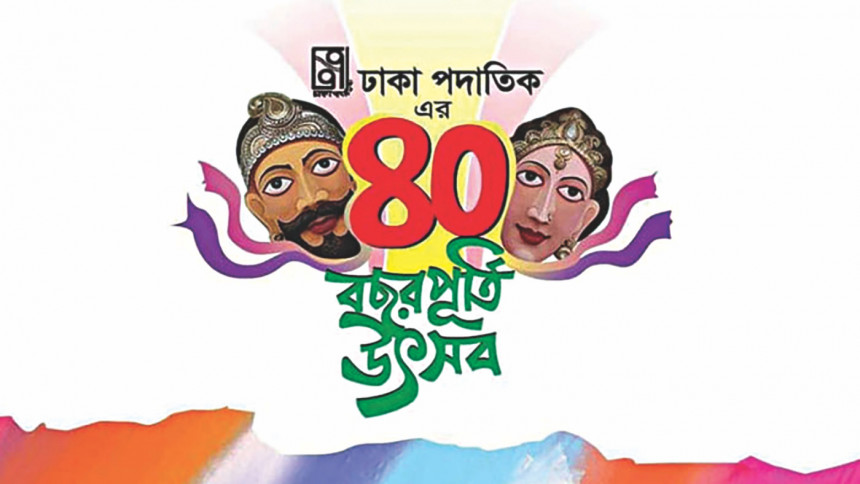 Dhaka Padatik, one of the leading theatre groups in the country, arranged a two-day long event at Bangladesh Shilpakala Academy, commemorating the groups' 40 years.
The inauguration ceremony was held at the Experimental Theatre Hall of BSA yesterday. Eminent theatre and television personality Asaduzzaman Noor graced the event as chief guest while Mizanur Rahman, President of Dhaka Padatik presided over the event.
Sammilita Sangskritik Jote President, Golam Kuddus and Secretary of Bangladesh Group Theater Federation, Kamal Bayezid were present during the celebrations.
Dramatist and theatre personality, M Hamid received the Abul Kashem Dulal Smriti Padak this year, while Asma Akhtar Liza received the Jakir Hossain Smriti Padak.
Dhaka Padatik's popular play, Kotha-71 was staged at the event.
Trial of Surya Sen, written and directed by Masum Aziz, will be staged today at the Experimental Theatre Hall of BSA, concluding the two-day long event.