Afzal Hossain returns to theatre with 'Pendulum'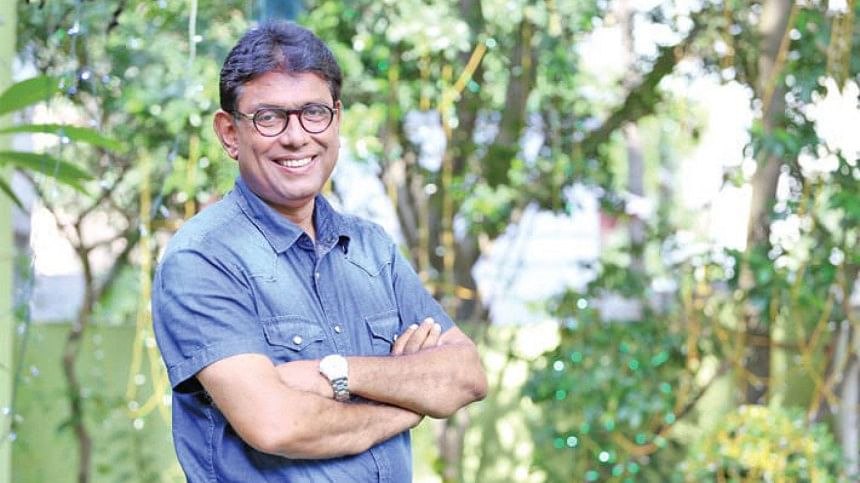 Afzal Hossain is one of the most celebrated actors in the industry. Throughout the golden period of television, the multifaceted actor garnered widespread appreciation and popularity for his diverse and memorable characters.
Before he became a well-known face in the television industry, Afzal Hossain was a prominent figure in the theatre arena. He was a part of Dhaka Theatre, and acted in their plays regularly.
The actor's last performance with Dhaka Theatre was in Nasiruddin Yousuff's directorial play, "Keramot Mongol".
The noted actor is now rehearsing for a new play, titled "Pendulum". Directed by Nasiruddin Yousuff and written by Masum Reza, the play is about a man called Ratan who suffers from loneliness as his close ones have all left him alone for settling abroad. Ratan is played by Afzal Hossain.
The play will be co-produced by Dhaka Theatre and Desh Natok, and will be staged in January next year.
Afzal Hossain shared his excitement with The Daily Star on returning to the stage.
 "After two decades, I am returning to the stage, and it is an honour for me to make my comeback through Nasir Uddin Yousuff's directorial. It is also wonderful to work with Dhaka Theatre and Desh Natok."
Playwright Masum Reza also expressed his plans regarding the play.
 "We started rehearsing for the play a year ago through virtual platforms. Now all of us are rehearsing our part together directly. Our main goal is to produce the play beautifully in front of the audience. We are planning on staging four shows in a row for theatre lovers."
Afzal Hossain first worked with Dhaka Theatre with the play "Biday Monalisa" ( Farewell Monalisa) . After that he worked in "Shongbad Cartoon".
The actor impressed everyone when he played the role of Rabindro Baul in eminent director Syed Salauddin Zaki's tele-fiction "Ja Hariye Jai."
Afzal Hossain also debuted into the world of OTT platforms with Mostofa Sarwar Farooki's web series, "Ladies & Gentlemen", earlier this year.