'Trunk Call' portrays Habibul Haque's mindful voyage through nature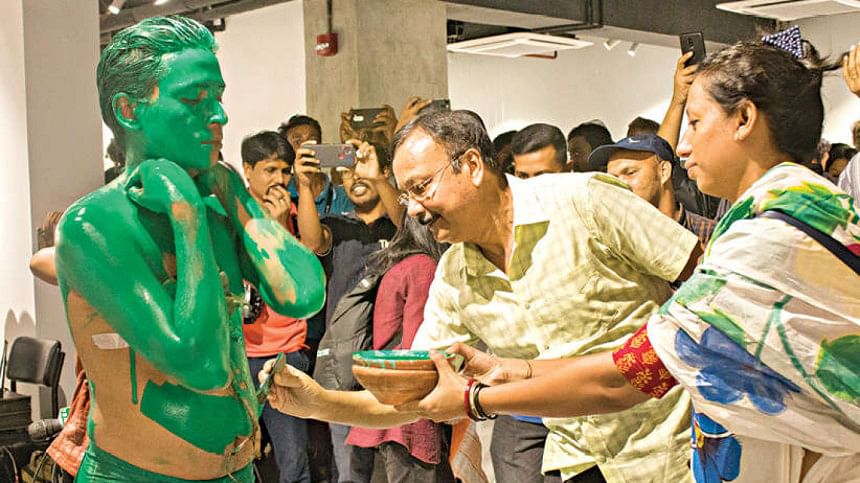 Drik Gallery has organised a photographic exhibition titled "Trunk Call" by eminent photographer, Habibul Haque to commemorate World Environment Day 2022.
Habibul Haque, who has been working with Drik for around 25 years, has been avidly journeying amidst nature since his youth and researching the interaction between humans and the environment.
The inauguration for the exhibition took place on June 5, 2022, around 6 PM at Drik Gallery, Panthapath. Professor Anu Muhammad, Rani Yan Yan, Sanjeeb Drong, Shahidul Alam, along with ASM Rezaur Rahman, the curator of the exhibition, graced the inaugural ceremony with their opening remarks. The event also included live songs and art performances by artists Amal Akash and Bithi Ghosh.
"Trunk Call" is a very different visual representation of trees, where Haque tried to build a relationship with the trees to understand their silence, pain, and moods. Habibul Haque has been working on this project since 2005.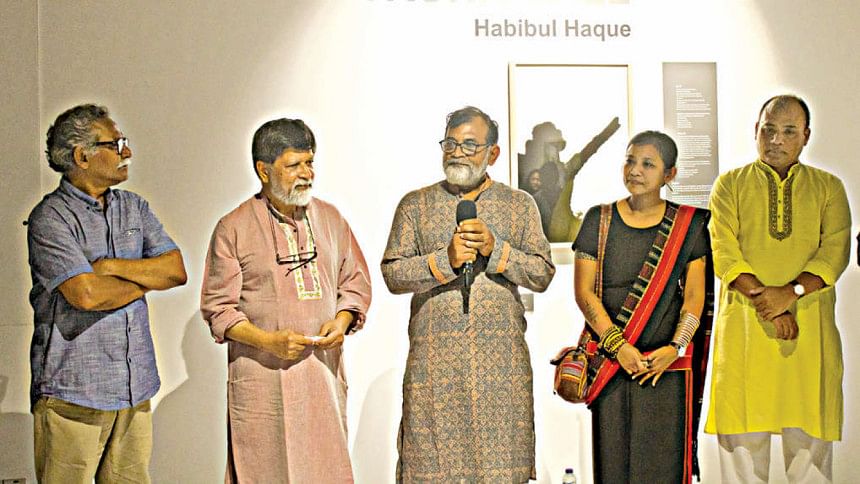 "I started photography back in 2002. Like other photographers, I started my journey by taking images of nature. Among all the elements of nature, trees always fascinated me. But I do not want to portray them generically. I always tried to explore trees in such a way where I can interact with them, express their language, spirit, tone, vibe and impression through my photographs," shared Haque.
"Those who have seen Habibul Haque's work know that he likes to tell human-centric stories. By creating this project, he unlearned this creative practice," added the curator of the show, ASM Rezaur Rahman.
The exhibition's story is told in two parts. The first section's images depict the photographer's in-depth observation of trees. The photographs in the second section depict the suffering of nature and trees, with the tale concluding with a little green leaf that represents hope.
"Trunk Call" will remain open every day till June 14, 2022, between 3 PM and 9 PM.