Tarek Amin's 'Time & Reality' opens at Galleri Kaya today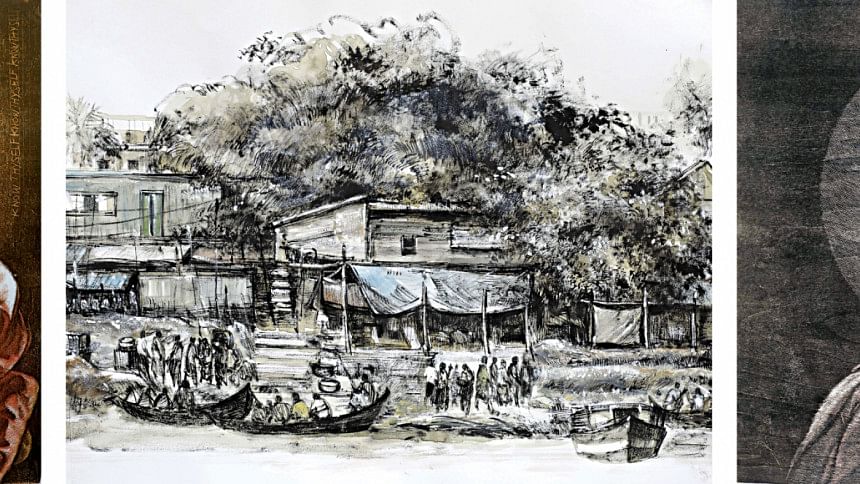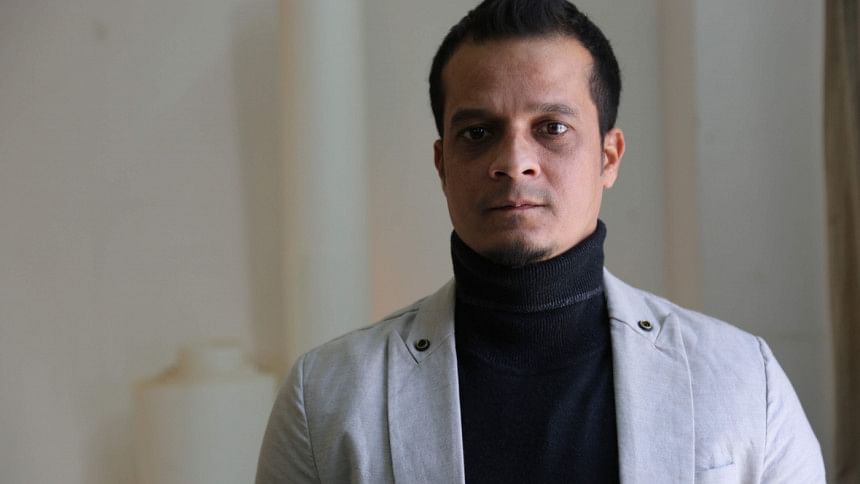 Promising artist Ruhul Amin Tarek's first solo exhibition, Time & Reality, opens at Galleri Kaya in Uttara, today. Atiqul Islam, Mayor, Dhaka North City Corporation, will inaugurate the show. Eminent artist Professor Jamal Ahmed will grace the inaugural ceremony as the special guest. The exhibition will showcase a selection of 62 recent works done in woodcut print, lithograph, etching, aquatint, dry point, ink pen, pencil and mixed media on paper.
Tarek has been practicing different forms of printmaking for several years. He soulfully uses and experiments with his physique and inner spirit for his realistic artworks, which focus on his self-realisation, thought processes and desire to mingle with the ultimate. Some of his woodcuts feature aphrodisiac women, while a number of his prints demonstrate bucolic beauty.
Most of Tarek's woodcuts are engrossed with a single figure, through which he portrays himself in various movements. His works are suggestive of the human body, with an emphasis on the inner struggles and torment of humans.
Tarek's forte includes intimate relationships, internal perceptions and thinking processes to scrutinise one's inner pain, struggles and longing. He also keeps his eyes on the country's serene landscapes, simple life and the reflection of socio-economic aspects. Tarek's creative process is spontaneous, touching and meticulous. His themes and approaches explore the physical, and often illusive emotional realms closely.
The background of most of his compositions is occupied with delightful hues and compassionate tones. Light and shade interplay into his works and he cautiously keeps a balance between the figure and overall composition.
Though Tarek began his career as a realist printmaker, he has refined himself over time. Consequently, he has brought in new-fangled compositions and different types of objects into his works. Recurring figures and the relationship between inner and external movements, are important elements in his approach. The works that will be on display at his exhibition focus on the inherent strength and power of humans.
Born in Sunamganj, Tarek, who is a singer as well, is deeply motivated by Baul songs of Bangladesh. His musical and philosophical exchanges with London-based renowned Sylheti Baul Qwari Amiruddin has influenced his artistic vision immensely. He has received several prestigious awards and participated in many group art exhibitions, both at home and abroad. Time & Reality will remain open every day from 11 am to 7:30 pm till March 17.