Shahidul Alam's retrospective exhibition starts in Kolkata today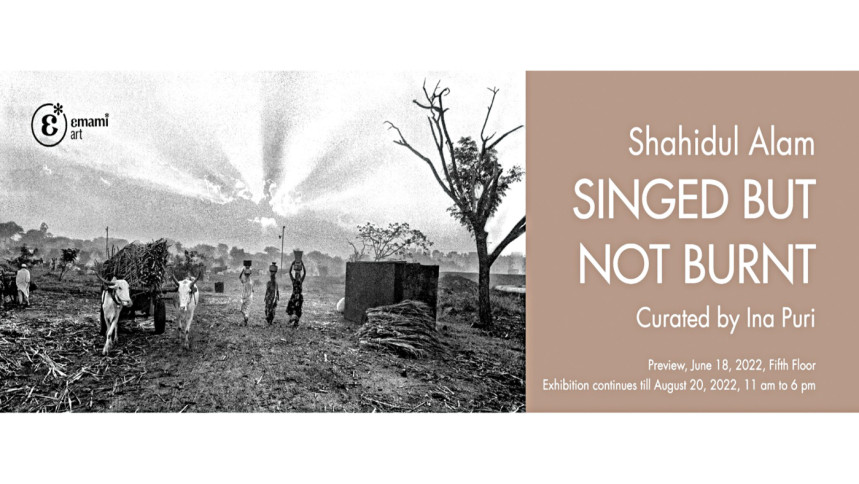 "Singed but not burnt" an exhibition on the works of Shahidul Alam, which is curated by Ina Puri, will be starting today, June 18. The exhibition will be taking place at Emami Art at the Kolkata Centre for Creativity for a month before moving to other Indian cities.
The retrospective exhibition will be covering the photographer's 40-year long career. A total of 80 photographs will be showcased at the exhibition, covering Alam's work from his earliest archives to his most recent work. Apart from Alam's photographs, there will also be vignettes from his life and other rare visuals, alongside models created by his niece Sofia Karim.
The exhibition will run from June 18 till August 20. The exhibition will be available at Kolkata for a month.