Prerona's 'Mon Projapoti' takes flight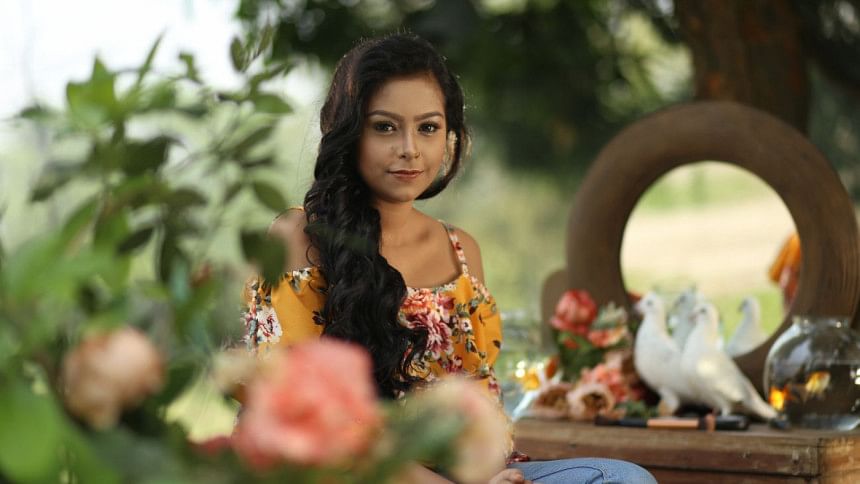 Born in a family that nurtures music with devotion, Prerona is the daughter of renowned lyricist Kabir Bakul and melodious musician Dinat Jahan Munni. Prerona's covers of various artistes, international and local, garnered her quite the popularity across social media. Her younger sister Protikkha is also following in her footsteps, performing with proficiency. 
Surrounding the festivities of Eid, Prerona's first original new single titled, Mon Projapoti was released recently. Written by her father Kabir Bakul, the song is composed by Pulok Adhikary, while Ahmmed Humayun is behind the music arrangement. Mon Projapoti was released recently under the label of Dhruba Music Station, on their official YouTube page. Chandan Roy Chowdhury is the DOP and the director of the music video.
"While penning the lyrics of the song, I realised that it was appropriate for my daughter," informed the four-time National Film Award winning lyricist, Kabir Bakul. "Later when she voiced my words, it sounded spectacular."
A launching ceremony was held at a restaurant in the capital, prior to the release of Prerona's new single. Many renowned artistes from the entertainment industry graced the occasion to convey their well-wishes for Prerona's endeavours.