From 'Mrittika Maya' to 'Nonajoler Kabbo'
Titas Zia talks about his journey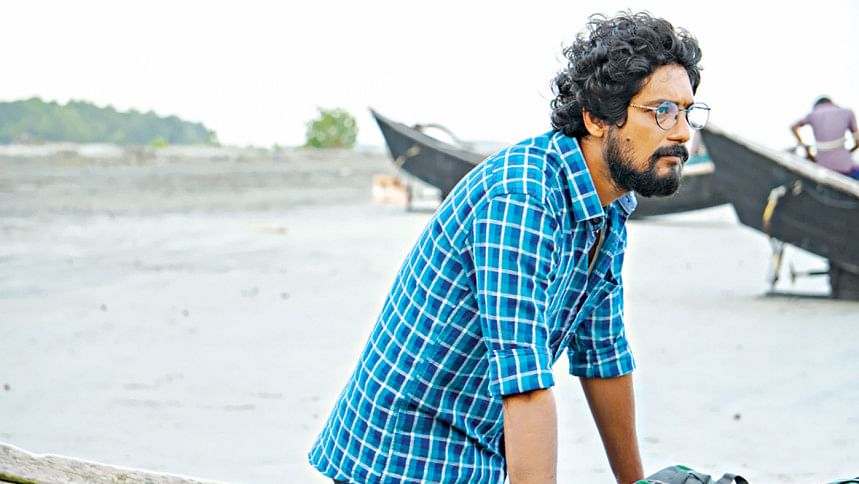 National Film Award-winning actor Titas Zia got his start in school plays. Growing up with his dream, he enrolled as a B A student in Theatre at the Department of Theatre and Music of University of Dhaka.
The stage became his muse, as he fed on the tragic epiphany of fate with Israfil Shaheen's adaptation of "Macbeth", displayed the beauty of simplicity in the Syed Jamil Ahmed directorial "Rizwan", and portrayed the facets of envy in "Irsha", a play directed by Rajib Chandra Das.
His silver screen debut with the role of Boishakh in Gazi Rakayet's "Mrittika Maya" (The Earthen Love) earned him his first National Film Award as Best Actor in a Leading Role in 2013. His second film, "Nonajoler Kabbo" (The Salt in Our Waters), where he plays Rudro, was released recently.
The Daily Star had a phone conversation with the actor while he was taking a stroll on a snowy evening in Moscow to talk about his journey, and more.
"Rudra and I are very different from each other,' mentions Titas, who is currently pursuing his PhD in Bangladesh Contemporary Theatre at Russian Institute of Theatre Arts – GITIS in Russian Federation. "Our artistic journey might seem parallel but our characters are very much in contrast, which empowered me to take up the role when the director, Rezwan Shahriar Sumit, approached me for 'Nonajoler Kabbo'."
"Rudra, as an artist has his inner conflicts but he is devoted to his art form and never hesitates to wholeheartedly participate his social duties. This film highlights the artistic journey of Rudro," he adds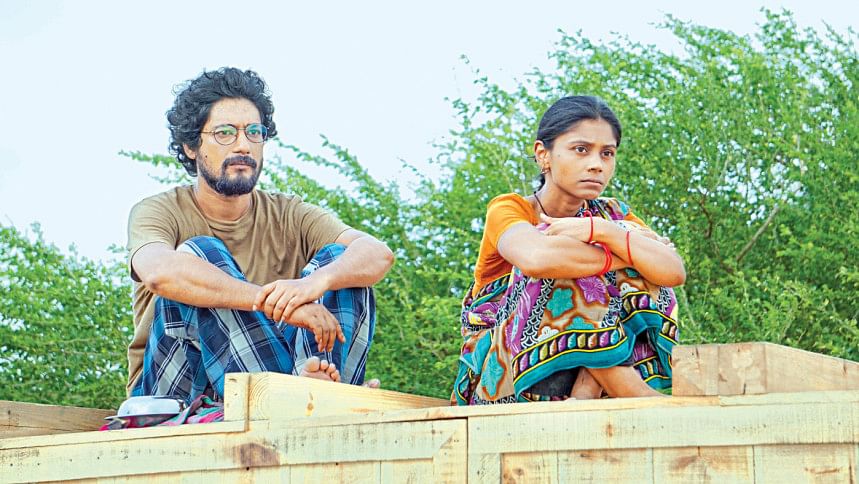 The film depicts the struggles of fishermen due to climate change, the inner conflicts of a young sculptor, and the platonic bond between the characters, Tuni and Rudro. "We wanted to show that a man and a woman can share a relationship that is not romantic," shares Titas.
Exploring the academic side of acting while struggling to find his way up in the industry, Titas feels acting is not about behaving as a character, but rather, it is about building up the resilience to get into the character's psyche.
"Being able to feel a character's psychological state, journey, and becoming is key to my acting method for any role," adds Titas. "I believe our work defines us, and I always react physically when playing a role."
"Nonajoler Kabbo" premiered in the 64th BFI London Film Festival and in the 25th Busan International Film Festival. Furthermore, the movie has been selected for the 'Official Selection Category' in the 31st Singapore International Film Festival, 38th Torino International Film Festival, and the Kolkata International Film Festival 2021.
"I believe 'Nonajoler Kabbo' is an artwork. I hope the audience appreciates this creation when they visit theatres," concludes Titas.