"Both pets and stray animals deserve to co-exist with human beings" - Kanak Chanpa Chakma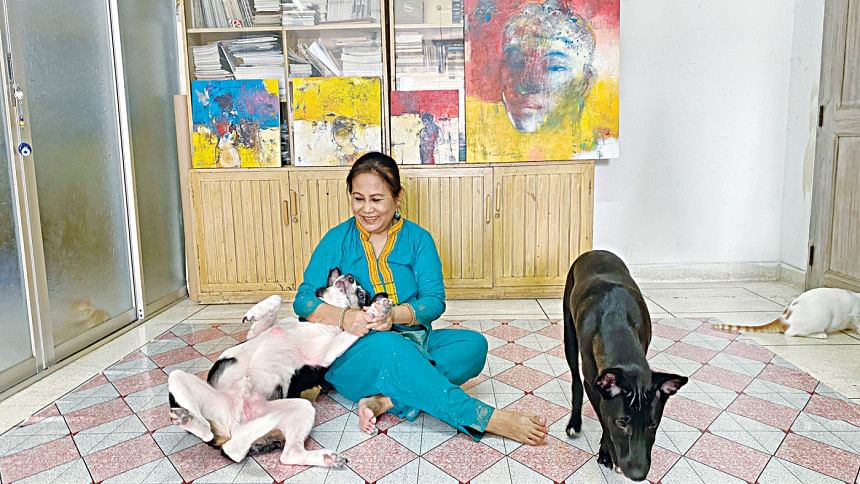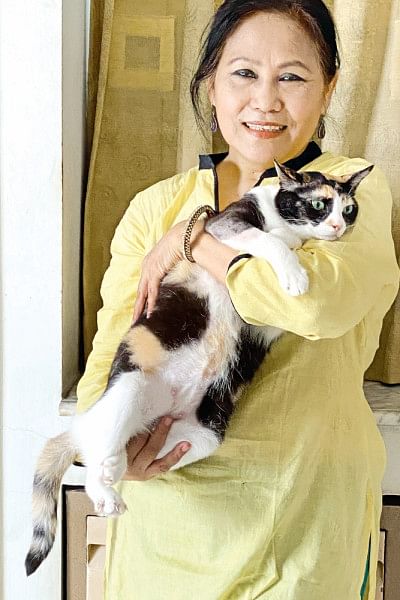 Born in Rangamati, renowned artist Kanak Chanpa Chakma grew up among people from different cultural and religious backgrounds. Her husband Khalid Mahmood Mithu was a renowned artist and a National Film Award winning director of Bangladesh. Arjo and Shiropa, their son and daughter, are acclaimed for their documentary films, music and photography.
Kanak is compassionate towards animals. The artist regularly feeds, treats, rescues, neuters and takes care of her pets and stray animals. She has several cats and dogs. In a recent conversation with The Daily Star, she shared her valuable suggestions for the well-being of stray animals in Dhaka and more.
"The city corporation has regular programmes on neutering stray dogs. The dogs are vaccinated as well. If we mobilised the programmes and covered the entire city, then the dog population can be managed," said Kanak. "Dogs are immensely faithful creatures. Cats kill rats and other insects, which destroy harvests and households. They keep up the ecological balance. Both pets and stray animals deserve to co-exist with human beings. We cannot take the risk of rehabilitating them elsewhere."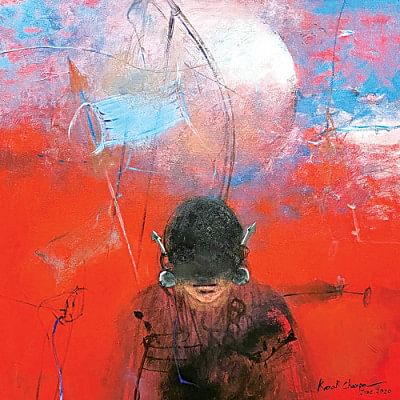 As the artist is confined to her home at this time, she worked on a number of paintings, themed around raising awareness on health issues in the face of the coronavirus pandemic.
In her view, we, as a race, have failed to pay heed to the needs of our planet. "We have induced this pandemic. Now, we must atone for our transgressions," she asserted. "Our materialistic desires have led to wars and bloodshed. It is time for us to think deeply about how we act and to love the nature, with all its beings and creations." One of her recent paintings portrays a pallid moon hiding in a polluted sky, with its brightly lit face hardly visible. The polluted air in the painting covers the surroundings.
Kanak's paintings carry a melancholy aesthetic with great depth. They tell stories of the past and a simple, but fading, way of life. The artist loves to depict female figures with different natural settings and ambiences. Her works invariably feature indigenous people and their daily lives.
She is keenly inspired by the vivid colours of indigenous attires, the hills, forests, the 'Jum' cultivation, waterfalls, dance and music. The semi-realistic and the abstract mingle in her works. The figures in her paintings are expressive and communicative. 
Her works also capture the serene moods associated with Buddhism and its various spiritual aspects. Apart from her exotic and beautiful ethnic subjects, Kanak is influenced by impressionists.