Aurthohin's Shishir Ahmed releases new song with Shironamhin's Sheikh Ishtiaque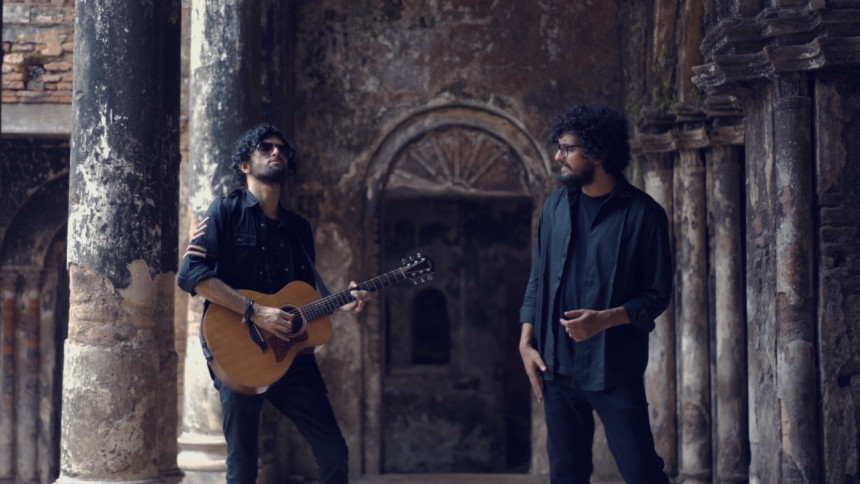 Shishir Ahmed of Aurthohin fame released his new song "Shunnotar Gaan" online yesterday. The original song, produced, composed, and arranged by Shishir Ahmed, features Sheikh Ishtiaque, vocalist of noted Bangladeshi band Shironamhin.
The single premiered on Shishir Ahmed's YouTube channel, and gradually will be available on all countrywide streaming platforms and international platforms, including Gaan, GP music, Spotify, iTunes, Apple Music, Amazon, Deezer, Saavn, Tidal, and Pandora among many others.
"I am very excited with 'Shunnotar Gaan', featuring one of my favourite singers Sheikh Ishtiaque," says Shishir Ahmed. "A lot of work and effort has been put on this track and its video making. It has been quite a memorable project."
Conceptualised and directed by the composer himself, the music video is co-directed by Ahmed Hasan, who is also the cinematographer of the production. The five-minute video features Akm Itmam, Nayeema Tasnim, Muhimin Ahmed.
Sheikh Ishtiaque says, "Shunnotar Gaan is one of my favourite songs that I have done. I really enjoyed working on it." He also penned the lyrics of the song.