[WATCH] Taylor Swift performs at fan's wedding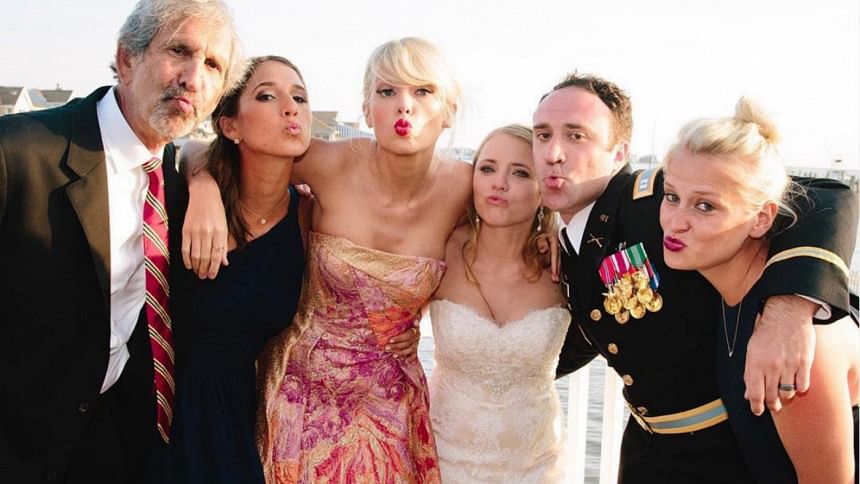 One couple's wedding day got even more unforgettable, thanks to surprise guest Taylor Swift.
The singer made the trip to the Brant Beach Yacht Club in Brant Beach, New Jersey, to celebrate the marriage of Max Singer (a longtime fan) and Kenya Smith, People reports.
Singer's sister Ali had sent a letter to Swift to tell her about the couple marrying in the hospital prior to their June 4 celebration -- so that their mother would not miss her son's wedding before she passed away. Swift's "Blank Space" was mom and son's first dance song.
"Congratulations Max and Kenya!!" Swift captioned one of the pictures she shared from Singer and Smith's special day with friends and family on Saturday.
Check out snapshots from the wedding, as well as a short video clip of Swift playing "Blank Space" for the newlyweds, below.
https://www.instagram.com/p/BGQLq_5DvCp/
https://www.instagram.com/p/BGQLnJUDvCk/
Video