Tipping the hat to a musical prodigy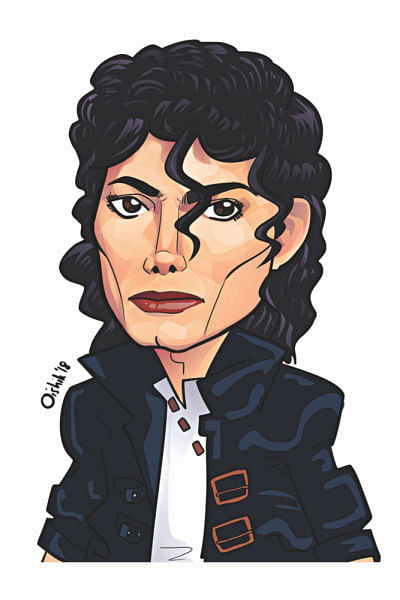 Today nine years ago, the world lost Michael Jackson, one of the most beloved entertainers there ever was. When he breathed his last on this day in 2009 at the age of 50, the outpouring of grief around the world was remarkable. Many of his songs went straight back to the top of the charts even though he had not performed in a long time. Jackson is the brightest star to have ever shone in the world of music.
The sounds that he helped create continues to influence many artistes to this day. Jackson was also one of the first to really embrace the possibilities of the music video as a form of art in its own right. His groundbreaking video of Thriller in the 80's remains his definitive statement, but there were plenty of others – Remember the Time, Bad, and Black or White – where he proved that an iconic music video will always have the power to make a song a hit.
Perhaps even more influential than his music were his dance moves. With choreography as charismatic as any drum beats or guitar solo, Jackson truly "moonwalked" his way into the hearts of millions, becoming immortalised as one of the most widely imitated performers of all time. Besides music and dance, one defining characteristic of the icon was his taste in fashion. Whether it be creamy hats, glittery socks, pretty gloves or sequined blazers, like his record-breaking music, Jackson's fashion was part of his identity – he understood how to bring his image of pop music to life, and his style played a huge role in that vision. It is impossible not to recall Jackson's moto jacket, adorned with shiny chains, as he strutted about in the Bad music video. Hats were a signature part of his look for a while, but Jackson created a pop-cultural moment when he wore a black-and-white hat with a sharp white suit in the video of Smooth Criminal.
Jackson also touched many lives through his love and compassion for those less fortunate. One of such endeavours was We are the World, a song he wrote with Lionel Richie to raise money and awareness for a famine in Ethiopia. He wrote songs about love, unity, saving the planet, helping the animals, and healing the world. Whether he was hitting the high notes or performing incredible dance steps, Jackson made it his aim to be the best in all he did.