Obscure's "Majhraat-e Chand" released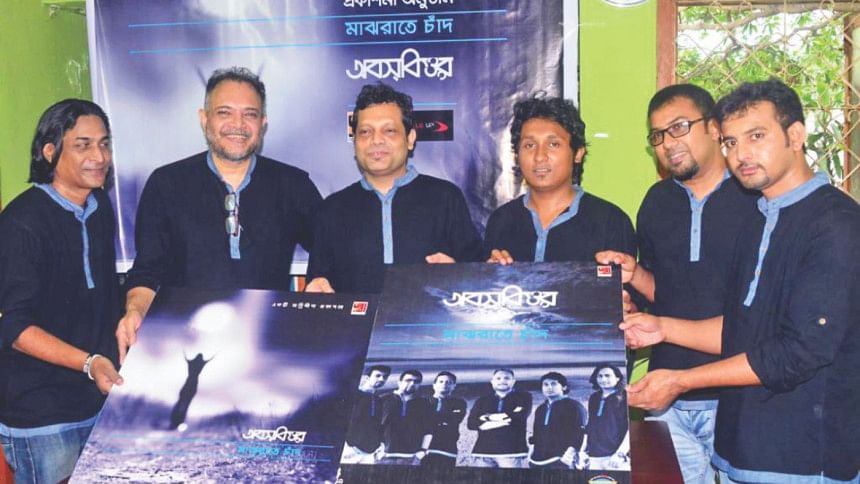 Popular '90s band Obscure's tenth album "Majhraat-e Chand", was recently unveiled at capital's Dream Desk Studio in Bailey Road, under the label of G Series-Agniveena. Thespian Shimul Yousuf, owner of G Series-Agniveena Nazmul Haque Bhuiyan and several well-wishers and fans launched the album. 
Sayed Hasan Tipu, front-man of the band, said, "The album has a special segment titled 'Obscure O Desh', comprising three songs --'Tista', 'Desh Chhar Rajakar' and 'Pita'. The seven other tracks of the album are 'Kadam Phul', 'Abhimani', 'Majhraat-e Chand-2', 'Holud Kham', 'Bhul', Raat-er Tara' and 'Bhalobasha Tumi'.
Back in 1986, Obscure's maiden album titled "Volume 1" was launched. The song "Majhraat-e Chand" of the album got huge popularity. So, this album has been named after the sequel of that song. The present line-up of the band is: Tipu (vocal), Raju (bass), Shanta (guitar), Rinku (drums), Rubiyat (guitar) and Shawon (keys).