Kona and Imran's 'Ke Koto Dure' garnering praise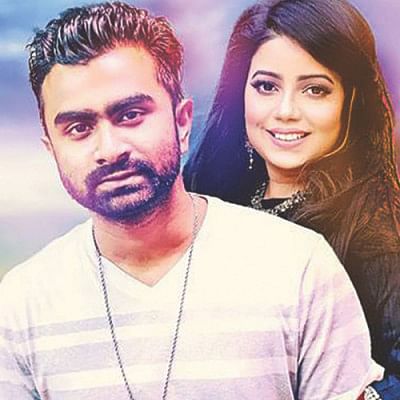 Popular musicians Dilshad Nahar Kona and Imran Mahmudul dropped a new music video recently, for the song Ke Koto Dure. Composed by Imran, the pair worked on the song much earlier for Kona's album titled, Rhythmic Kona. The lyrics for the song was penned by Mahmood Manzoor. The music video was directed by Saikat Reza and produced by CMV (Central Music and Video).
With the festivities of the Bengali New Year nearing, Kona managed to spare a few moments from the set of her upcoming music video for Pohela Boishakh, to talk with The Daily Star. "I do not usually fancy singing melancholic songs, which is the mood captured in Ke Koto Dure," informed Kona. "However, it is such a beautiful song that I had to make a consideration, and decided to go ahead with it." Ever since the video was released on the official YouTube page of CMV, fans have been expressing their admiration through likes and comments, hinting that the collaboration was indeed a success.