New Hendrix documentary focuses on Atlanta pop concert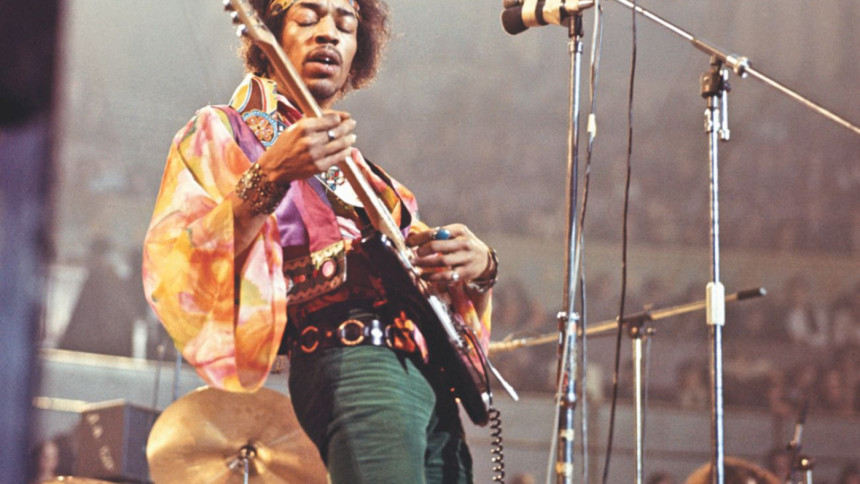 The Jimi Hendrix Experience's July 4th, 1970 performance at the Atlanta Pop Festival will be the subject of a new documentary and live album. "Jimi Hendrix: Electric Church", a film about the guitar legend's Atlanta Pop set and the circumstances surrounding it, will premiere on Showtime on September 4. The DVD/Blu-Ray release of the documentary will follow on October 30 with, bonus content not shown in the televised version.
The documentary will feature interviews with band members Billy Cox and the late Mitch Mitchell as well as Paul McCartney, Steve Winwood, Kirk Hammett, organizer Alex Cooley and more. The Atlanta International Pop Festival also marked the largest American audience Hendrix ever performed in front of, as an estimated 300,000 people witnessed the rock great play in Byron, Georgia, 100 miles south of Atlanta.
The recording spans much of Hendrix's catalogue, from "Foxy Lady" and "Red House" to posthumously released tracks like "Straight Ahead" and "Room Full of Mirrors". Since the concert took place on July 4 – the Independence Day of the USA, Hendrix naturally delivered another stunning rendition of "The Star Spangled Banner".
"Jimi Hendrix: Electric Church" will be preceded August 28 by "Freedom: Atlanta Pop Festival", the live album featuring Hendrix's 16-song set. That album will be released via Experience Hendrix and Legacy Recordings as a two-CD or two-LP vinyl set. The first 5,000 vinyl copies will be numbered individually.
Spurce: Rolling Stone