Portrait of a Cover Artist - Kousik Zaman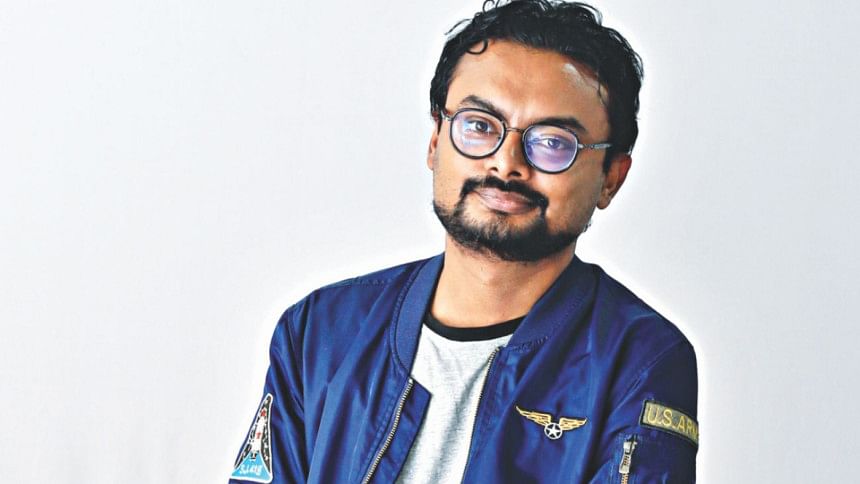 Relatively a new comer in the field of book cover designing, 2019 marked the second year for Kousik Zaman at the Ekushey Grantha Mela. An MBA graduate from American International University-Bangladesh (AIUB), the self-taught artist is a freelancer involved with the packaging industry, where he designs the casing for various products.
His journey with the Ekushey Boi Mela began as a translator. "I am an avid fan of foreign writers," explained Kousik. "I felt that it would be intriguing if I could translate their work from English, on behalf of the Bangla-reading bibliophiles."
He spearheaded the initiative much to his success, and realised that in the process of translating, his artistic aptitude allowed him to design covers that would be appealing to the local readers. Ever since then, he has been involved with the process.
Writers like Haruki Murakami, Kanae Minato and Otsuichi are amongst his favourite authors, to name a few. When it comes to artists, Kousik admires artworks by Dhruba Esh, Sabyasachi Hazra and Qayyum Chowdhury. His style of work mainly follows the compositing process, whereby he merges various visuals digitally, to create a final depiction. Apart from translating and crafting book covers, the young talent is also involved with designing logos and album covers for various musicians and his creativity is well sought-after in the industry.