Birthday felicitations for ZAHID HASAN!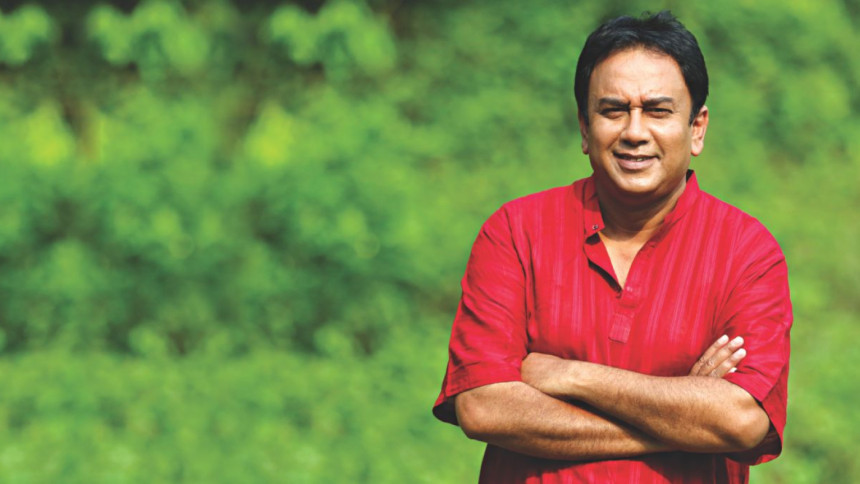 National Film Award winning actor Zahid Hasan is undisputedly a powerhouse in the Bangladesh acting industry, with an extensive career in television, as well as a few films. For a number of years the actor has branched out his versatile skills into direction, and a number of plays helmed by him are currently on air. Today is a special day for the actor-director, as well as his fans, as he steps into his fiftieth year. In a recent conversation with The Daily Star, Zahid Hasan reflects on his birthday, and more.
How does it feel to approach 50?

Zahid Hasan: Time has flown by so fast; I don't know how I got here. More than ever, I feel as though there is so much left to accomplish. There is much to be done for my land and for the acting industry.
Do you have any plans for yourself from here on?

Zahid Hasan: I feel more motivated to keep winning people's hearts by bringing new things to the table. I would like to live on through the legacy created by my work, and for that I have to make sure each venture I step into is really worth the admiration of viewers. The rest is in God's hands.
What are your plans for this special day?

Zahid Hasan: I want to do so many things! My schedule today is free of shooting, so I shall spend the day with my wife and children. I have plans to visit a few orphanages today and spend time with the children there. After that, I shall come back home to my family and celebrate the occasion with them.
Is there someone you wish were by your side today?

Zahid Hasan: I wish my parents were here today. I would not have come this far without their pride and love. I also miss my nanny. Every birthday, my mother would give me her blessings.
What has been the biggest achievement in your career?

Zahid Hasan: The love people have for me. There are millions of people in this country, and I am honoured to be loved by so many. They keep me going forward.