"I put in sleepless nights for Mrittika Maya" … Aparna Ghosh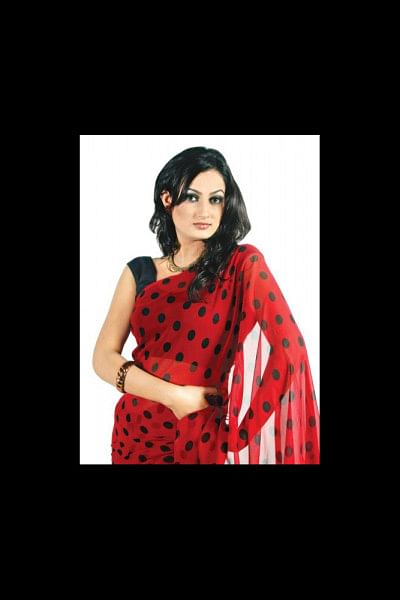 Popular TV actress, theatre artiste and model Aparna Ghosh recently received the National Film Award for her role in "Mrittika Maya". In a recent conversation with The Daily Star, she spoke about her achievement and more. Excerpts:
How does it feel to receive your first award?
Aparna: It is a great achievement for me. Like every artiste, it was my dream to win this prestigious award at some point in my acting career. But it came early on, and this achievement will inspire me to do even better in the future.
What was your debut film and what followed next?
Aparna: "Third Person Singular Number", then "To Be Continued" (still under production), "Meghmallar", and "Sutopa'r Thikana". I hope "Sutopa'r Thikana" will release soon.
Tell us about your role in "Mrittika Maya".
Aparna: I had to put a lot of work into it. I spent eight or nine sleepless nights to portray the role properly. I have never worked so hard for a film.
Tell us about your theatre career.
Aparna: I have been acting on stage since I was a second-grader. My theatre troupe is Nandikar, Chittagong. Though I'm not that regular in theatre due to my packed schedules, I try to sign up when there is a show.
What have you been working on lately?
Aparna: My latest work is "Highway", which also stars Tariq Anam Khan, Mishu Sabbir and others. The story is based on a car ride and we have made a great effort to depict the story of one night. It will make us happy only if the audience gives it a good reception.