Drik's homage to victims of Hashem Foods Factory fire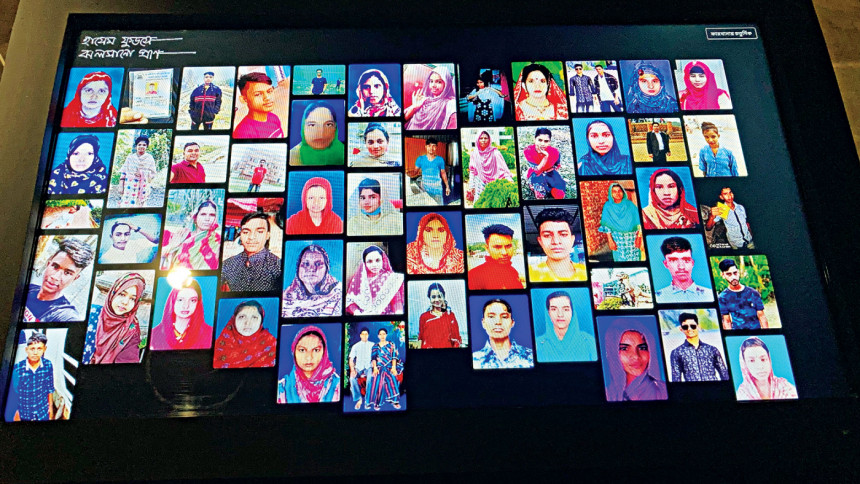 Long after the water from fire engines had extinguished the raging flames that surged through Narayanganj's Hashem Foods Factory in July this year, the flames still burned in the charred homes of the 54 who died in the fire. 
Their dreams were shattered; their belief in a just society, torn to shreds. "Scorched Lives at Hashem Foods", a mixed media exhibition paying homage to the victims of the factory fire, is currently underway in Drik Path Bhaban at Panthapath.
At the exhibition, a corridor with a photograph of a giant, burnt lock captures the attention of the spectators right away. The photograph, taken by Shahidul Alam, portrays the narrative that workers were dying inside the locked floor of Hashem Foods Factory. The exhibition, organised by media house Drik, will conclude on September 20.