Alisha - upbeat about "Ojante Bhalobasha"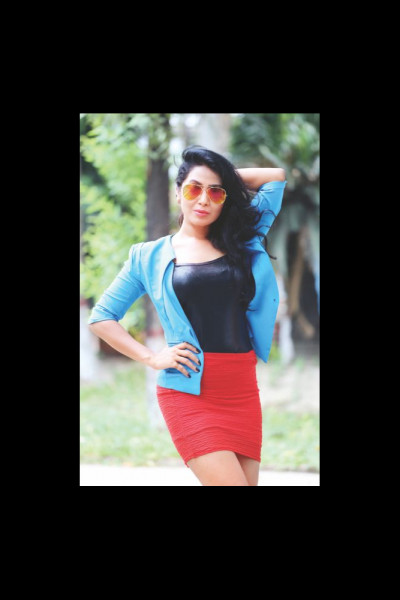 One of the recent popular names in the film industry, Alisha Pradhan is returning with her third film. Directed by AJ Rana, the film, "Ojante Bhalobasha", that casts Saymon Sadik as the male lead, releases today.
Alisha is clearly excited about her new film. "The role in the movie was very challenging and everyone thought it would be next to impossible to do play it. However, backed by my director and the crew, I was able to finish this assignment. I hope viewers will enjoy the film."
Alisha and Saymon will visit a number of movie theatres to watch the film alongside the audience as part of their promotional bid.
Meanwhile, Alisha's next film "Premer Kajol", directed by Zakir Hossain Raju, will release end of this year. The glamorous actress-model debuted on the big screen with Chashi Nazrul Islam's "Ontorongo", released last November, and went on to star in another film by Chashi Nazrul, "Bhul Jodi Hoy".