Voicebox

"Many girls like Simi of Dhaka and Trisha of Gaibandha lost their lives as consequences of stalking by delinquents during the previous BNP-Jamaat government. But no action was taken. If actions were taken in time, the situation would not aggravate as it is today."
NURUL ISLAM NAHID
Education Minister
about the increase in stalking incidents in Bangladesh leading to suicide of victims and murder of protesters.

"Ours is a transit country; no matter who believes or doesn't believe this. We'll remain a transit country as geographically we are a transit country."
AMA MUHITH
Finance Minister
about the opposition's reservation on providing transit facility to India for transporting their goods through Bangladesh.

"You shouldn't take such initiatives. We don't expect these from you. If you want to use our names, at first you should seek permission."
SHEIKH REHANA
youngest daughter of Bangabandhu Sheikh Mujibur Rahman
about the practice by some vested quarters that are using the name of Sheikh Mujibur Rahman and his family members to grab lands illegally.

"Recently it is seen that the families of hoodlums do not take any action against them, even though they are harrassing women. Under the circumstance, if any complaint of eve-teasing is received, alongside the hoodlums actions will be taken against their parents."
SHAMSUL HOQUE
State Minister for Home
about directions given to law and order forces to take actions against eve-teasers.

"I don't think (Iran) has a justification to go nuclear. Who's threatening Iran? I don't see any immediate threat to them."
SM QURESHI
Pakistan Foreign Minister
about Iran's controversial nuclear programme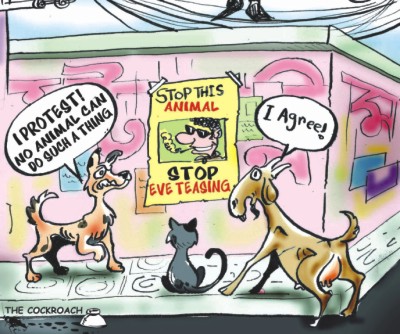 Copyright (R) thedailystar.net 2010