Detectives claim to have seized huge stash of explosives materials from Dhaka and Chittagong cities and detain four persons in this connection.
Arts & Entertainment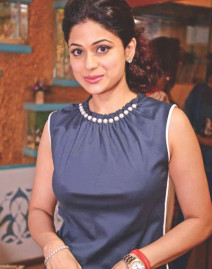 Actress Shamita Shetty, known for her performances in films like "Mohabbatein" and Zeher, says...
Lifestyle
The long tradition of selling "Shahi" iftar items in Old Dhaka has become quite...

As Eid comes around, its time to start shopping and this year Dhaka has more...

We are living in an age of homogeneity. The markets are flooded with customary...
Bytes
PC gaming is still alive and kicking although there has been a significant rise in...

Grameenphone Ltd. has launched a special '#theirkhushi' campaign to...

Ransomware is a kind of malware that steals users' files and exacts a ransom...
Shout
Rickshaws have been my number one mode of transportation for as long as I can remember. These...