A van ploughed into crowds in the heart of Barcelona and Spanish media report 13 people were killed, in what police say they are treating as a terrorist attack.
Editor's Pick
A butterfly's origin is in its caterpillar beginnings. Soldiering through sunlight and rain for a certain period,...
Offbeat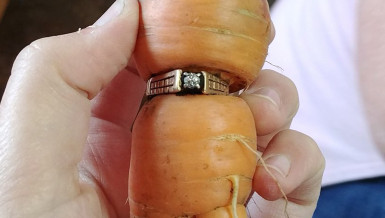 A Canadian woman who lost her engagement ring 13 years ago while weeding her garden on the family farm is wearing it...