North Korea test-fired a ballistic missile, the South Korean and US militaries say, defying warnings from the United States and the reclusive state's main ally, China, which have tried for years to rein in its arms programmes.
Editor's Pick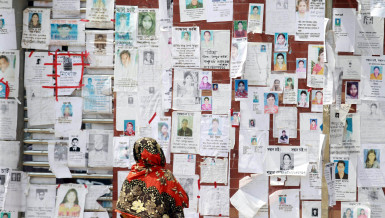 The Daily Star talks to three experts - a researcher, a labour activist and a development professional - about the...
Star Weekend
Pristine, paper white walls. Monorail lightings fixed on the ceiling. And reverent silence.