A month after the flash flood in the haor areas, tens of thousands of people are still waiting for relief items to reach them. The early flash flood hit the country's north-eastern region on March 29, with the onrush from the upstream in India destroying almost all of the region's Boro crop.
Editor's Pick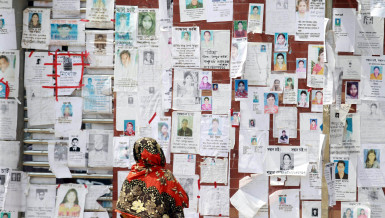 The Daily Star talks to three experts - a researcher, a labour activist and a development professional - about the...
Star Weekend
Pristine, paper white walls. Monorail lightings fixed on the ceiling. And reverent silence.