Two powerful bombs went off at separate places near a militant den in Sylhet, killing five people, including two policemen, and injuring 40 others, even as joint forces were raiding the hideout for a second straight day yesterday. Police suspect the bombs were hurled by the cohorts of the militants holed up inside the den at Atia Mahal, a five-storey building in the city's Shibbari.
Editor's Pick
The last time anyone involved in investigating Tonu's case gave any real updates was last June.
Star Weekend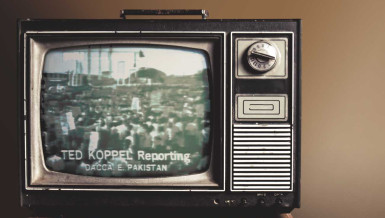 'Genocide' was the title of the centrefold single story of the Sunday Times on June 13, 1971. It was Anthony...