Myanmar's Vice-President Henry Van Thio has said his government is "deeply concerned" about the exodus of Rohingya Muslims from Rakhine state into Bangladesh.
Editor's Pick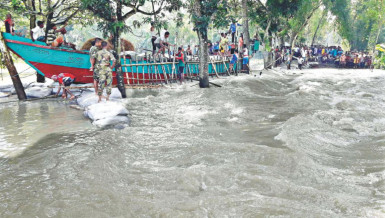 "Bangladesh is a disaster-prone country due to its geographical location. So, we've to live with the phenomenon with...
Rohingya Crisis
Hundreds of Buddhists in Myanmar tried to block a shipment of aid to Muslims in Rakhine state where the United Nations has...