The judiciary can be subjected to fair criticism, if and when occasion demands, Chief Justice Surendra Kumar Sinha says.
Arts & Entertainment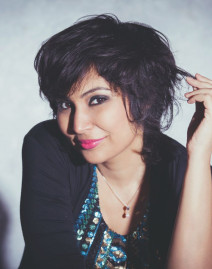 The wait is over for Mehreen fans. The popular singer's latest audio album titled "SE7EN" is...
Lifestyle
The long tradition of selling "Shahi" iftar items in Old Dhaka has become quite...

As Eid comes around, its time to start shopping and this year Dhaka has more...

We are living in an age of homogeneity. The markets are flooded with customary...
Bytes
Facebook unveils a new logo but the changes appear only slight.

Mark Zuckerberg's ambition on the future of facebook is far beyond what it is...

Facebook co-founder Mark Zuckerberg figures there could be a formula that explains...
Shout
It's that time of the year again, when your alarms have been set to 3 am so that you can...