MONDAY, APRIL 20, 2015
Lifestyle
Gisele Bundchen bids adieu to the catwalk, strutting her stuff at an emotionally charged show in Sao Paulo that she says will be her last stroll down a runway in a 20-year career that has made her a
Cover Story
Art historians believe that the humble 'kalka' - a twisted teardrop or the kidney-shaped form - is of Persian origin. In the West, the motif was termed 'paisley', derived from the town of Paisley, in
Check It Out
Denim has always been revolutionising construct in the fashion industry.
Loving And Living With Plants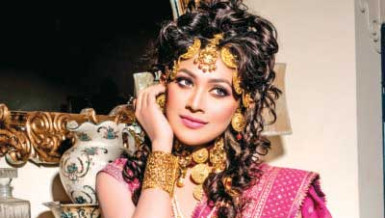 Check It Out
Spotlight
FYI
Swimming is one of the best forms of exercise. It requires you to use many of the muscles in your body, for building strength and endurance and is beneficial for your metabolism and the cardiovascular system.
Penny Wise
The current scenario of Bangladesh is that life can come to a standstill and mobility at times can become extremely difficult.
Accounts of Chinese Buddhist pilgrims and many literary and epigraphic records regarding Bengal between the 5th and 7th centuries paint an incredible picture in the mind.