Bangladesh's maiden series win over India is loaded with unforgettable moments of action and packed with high-voltage cricketing drama of the highest caliber.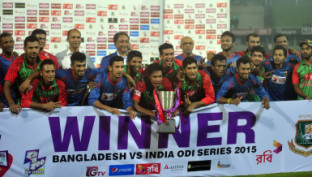 After 30 years since their first foray into limited-overs cricket, Bangladesh have become a consistent, competitive side capable of surprising any team at home.
Bangladesh now have 10 successive ODI wins at home in between a memorable World Cup down under, and a spot in the Champions Trophy as well.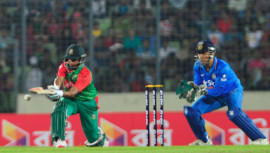 See the best moments of the third game of the 3-match ODI series between Bangladesh and India at Mirpur stadium.
Squad
Bangladesh Cricket Board announces the 14-man squad for India Test match set to begin from June 10, 2015 at Fatullah Stadium.
Records
See the various stats and records between Bangladesh and India from the first time these countries faced each other on the cricket field.
History
The first matches between India and Bangladesh in the Test, one-day international and T20 formats of cricket.
In terms of ODI cricket, 2015 has been a terrific year for Bangladesh so far.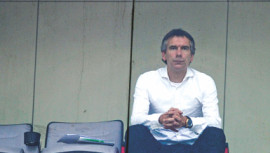 EXCLUSIVE
Bangladesh wasted a glorious opportunity to grab all three points in their second fixture of the Joint Qualifiers of the World Cup and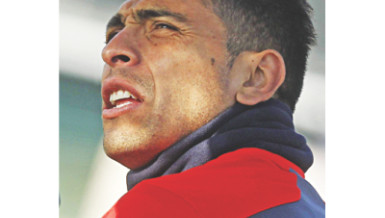 Football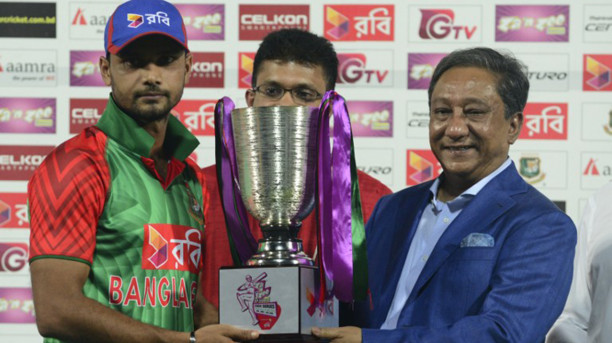 Cricket
BCB director Jalal Yunus says the system of organising bilateral series had gone bad since ICC stopped getting involved in the Future Tours Programme.
Football
The Czech Republic goalkeeper Petr Cech, who played more than 400 club games in 11 seasons at Stamford Bridge joins the Gunners on a four-year contract.