THURSDAY, MAY 28, 2015
Business
A three-day motorbike show will kick off in Bogra on June 11 to offer the rural bike lovers multi types of two-wheelers and accessories under an umbrella.
EXCLUSIVE
China's leading ICT solution provider Huawei yesterday said the deployment of the fourth generation of mobile data technology could quickly double the number of mobile internet users in Bangladesh.
Japan cleared the way on Wednesday for a resumption of nuclear power, four years after the world's worst atomic disaster in two-and-a-half decades led to the shutdown of all the country's reactors and fuelled public opposition to the industry.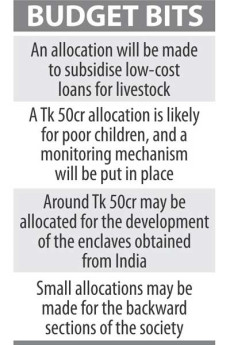 The upcoming national budget is unlikely to spring any surprises, finance ministry officials said.