It was a Black Saturday that saw the fall of the two most glittering stars of world football.
Cristiano Ronaldo bowed out of the World Cup just hours after France bade goodbye to Lionel Messi. Hearts really burnt after the way the hope of winning a World Cup of the world's two best footballers ended so early.
Together, the two reigned over the football world for the last 10 years, winning every possible trophy for their clubs -- Ronaldo for Real Madrid and Messi for Barcelona -- and countries. But the ultimate glory that mattered, a World Cup, will remain missing from their trophy trove.
Now at 31, Messi still has one last chance four years later in Qatar. For Ronaldo, who will be 37 in 2022, the last chance to win the coveted cup for him and Portugal as well slipped away Saturday when the best scorer on the planet ran into the best defence on the planet. With a 2-1 defeat to Uruguay, his final quest ended with a whimper.
Before the tournament, most of the media focus was on Ronaldo. It is not because he was expected to lead his country to its first ever World Cup glory. Although one of the highest-earning players is found to be lacking in humility, football buffs somehow have managed to love him. Such is his fan following that nothing Ronaldo does escapes notice. He rips off his shirts and his fans swoon. He puts an ice pack on a bruised knee and the world grimaces. He steps on to the field, defenders cling to him closer than a GPS. And when he roars after a goal, the stadium just erupts.
That is the usual scene when the Real Madrid superstar plays his club football. But the turf at the world stage turns out to be quite the opposite. Here, a superstar is just not enough for a team. Here, a group of ordinary stars may be good enough for a team. Portugal need this superstar to gel well with the team and operate like a cohesive unit on the field.
In Russia, Ronaldo operated like that, kick-starting the opener against Spain with a hattrick, scoring one against Morocco but missing a penalty against Iran. But against an opponent like Uruguay, known to have the meanest defence among all teams, Ronaldo's goal-scoring prowess was all that Portugal needed to proceed.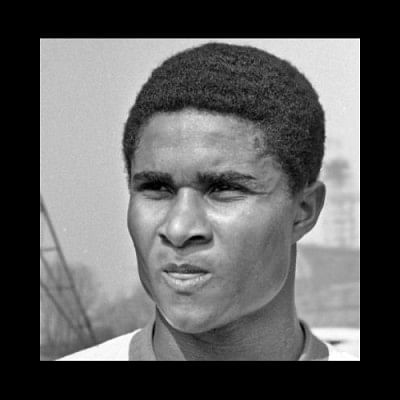 A ball possession stat of 65 percent reflected how dominant Portugal was. Ronaldo too tried desperately yet couldn't find the net. Meanwhile Edison Cavani struck twice on passes from quick Uruguayan counter-attacks.
Portugal hoped that the Real Madrid superstar would be able to finish the unfinished job of their football legend Eusebio some 52 years back. Lovingly called The Black Panther, Eusebio almost alone took Portugal into the semifinals, scoring nine superb goals in the 1966 World Cup.
The team that Eusebio played with was no better than the one Ronaldo played with in Russia. Yet, an ordinary bunch of players often pull off a surprise if they play as a team. Eusebio was undoubtedly a superstar then but he was also a superb team guy. He starred in a dramatic 5-3 win over North Korea, with his four breathtaking goals helping Portugal come back from 3-0 down. Portugal lost 2-1 to eventual Cup-winners England. But the tears that Eusebio left the field with are still vivid in the minds of football buffs.
After all these years, Ronaldo was expected to revive the Eusebio magic in Russia. But the expectation remained just that -- an expectation. Let the legend rest in peace, Ronaldo could not be even be Ronaldo. On this day, Portugal missed a Eusebio against Uruguay.
The writer is former Sports Editor of The Daily Star