Postscript

Friday, the
Thirteenth

Aasha Mehreen Amin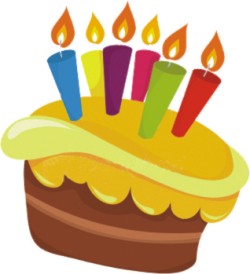 It's Friday and we are 13. Far from being a horrific nightmare where everyone points a finger at you and shouts out your age in derision, for once we don't have to hide our age but can flaunt it unashamedly. We have turned 13. For humans it is called the beginning of the age of teenage angst and the end of parental peace of mind. For 'the Star' it can be described as a coming of age.
From the time it was conceived by The Daily Star's editor and publisher Mahfuz Anam who then made sure it became a reality in 1996, until now, it has been, no doubt, a roller coaster ride. As immodest as it may sound one has to admit that there have been more highs than lows and the Star has been constantly looking and being better than before.
We started our journey with a handful of very talented, yet totally inexperienced young writers, who moulded the magazine, through trial and error, into a certain shape, one that seemed to work. We decided that we must offer our readers something a little different than the feature stories (in English) they were used to reading. We started with dissecting issues that weren't really talked about-child abuse, exploitation of domestic workers, being female in a patriarchal society and so on. But we also had to balance all the seriousness with something a little lighter. Thus we had Chintito who delighted his readers (and continues to do so) with his satirical writing on all that is wrong in our society. A Roman Column, meanwhile, gained its own fan following with it's eloquent, lyrical style of writing and Write to Mita seemed to attract a large retinue of young readers dying to get solutions to their problems or reading about those of others.
Over the years we have lured many more columnists and contributors, many living abroad, giving a personal take on events or situations around them. Sometimes serious, sometimes full of wit, week after week our contributors and columnists added something new and fresh for our readers' discerning tastes.
The experimentation with novelty has continued throughout the years and as with experiments, some have failed miserably while others hit a bull's eye.
By some miracle we have always had a dynamic mix of team members, each bringing in his/her special talent that has enriched the magazine and made the writing more varied. Our core team has often been broken up with members leaving, never to be quite replaced. But new members have joined the band and after a few bumps and off-key notes, we have always managed to keep it rocking.
As the largest circulating English language magazine in the country it would be easy to sit back and be complacent. But we are far from that and have learnt that each day is a new day and comes with new challenges and more importantly, new competition. We know that compared to the Bengali language magazines our readership is very modest. We also know from our circulation figures and the heartening letters from Rangpur to Melbourne, that it is increasing. Apart from the wonderful readers who buy the Star and read the printed version, there are thousands of people who read the magazine online. It is therefore difficult to answer the question: Who are our readers? At this point it seems, it could be anyone. We get feedback on our stories from people as young as 13 but also from those of their grandparent's age. This means that more people are interested in reading what is happening around them and more of them in English. It also means that the Star has been able to provide a wide choice of material for our diverse readership.
Over the years new English magazines have come up as well as publications within our own house that have become richer in content. This poses yet another challenge to the Star which has managed to survive many odds and adversities.
As our readership grows, along with competitive forces, we will continue to evolve and try to emerge with greater creativity and innovation while being uncompromising about maintaining the quality of writing and presentation.
Our focus in the coming years will be to give our readers more analytical and investigative stories on issues that affect our daily lives whether it is solving the power crisis, the rise in extremism or how new technologies are changing the way we think, interact and even fall in love.
There are many new plans for the future but to talk about them would be spoiling the fun. Lets' just say that we hope with the hard work of our remarkable team and our columnists and contributors (old and new, in-house and outside) not to mention the support of our advertisers, production unit and most tolerant of bosses, we will make each item on the menu as delectable as possible.
To all of you, especially our most valued readers, a very Happy Thirteenth!

.Copyright (R) thedailystar.net 2009