Child Rights
Fighting the Worst kind of Evil

Raffat Binte Rashid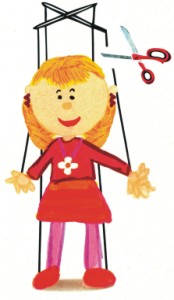 You are bound to be depressed after reading Kite Runner by Khaled Husseni. You seriously want to believe that it is a work of fiction and that pedophiles are not part of any reality, particularly not your own. This is where you make the mistake; you want to keep your eyes and ears shut and strongly believe that if you are not aware of it, if you have not seen it; it does not exist.
The abuse of children is rampant in all societies of the world and thus this evil requires a united effort to solve. The world came together at Rio de Janeiro, Brazil from 25 to 28 November to strengthen the fight to combat sexual exploitation of children in all its forms.
The participants to the World Congress III against sexual exploitation of children and adolescents, 137 governments, NGOs, human rights institutions, civil society, adolescents and youth, gathered to review developments and action taken in the Stockholm Declaration and Agenda for Action 1996, the Yokohama Global Commitment 2001. They have identified the lessons learned and key challenges and have taken initiatives to implement the goals and targets of a plan of action to prevent and stop sexual exploitation of children.
While recognising that ending child exploitation is a long and difficult battle, countries are in a better position now to win the fight as a result of a blueprint for action called the Rio Declaration and Action Plan to Prevent and Stop the sexual exploitation of children and adolescents.
The Rio Action Plan stresses that governments should enact laws that protect all children in their jurisdiction, including undocumented migrants or those who have been trafficked so that every child is provided protection under the law. Governments are also asked to pass laws that do not criminalise children for crimes they have committed as a result of their sexual exploitation. The outcome of the Declaration of the Rio pointed out the increase in certain forms of sexual exploitation of children through the use of the Internet and other new and developing technologies and also through the increased mobility of perpetrators in travel and tourism.
The declaration stated that this issue should be undertaken as a matter of priority and effectively realised as set out in the plan of action. The root causes of such gross violations of the rights of children should be addressed. Governments should recommit to achieve the Millennium Development Goals set for 2015 and particularly halve the proportion of people living in extreme poverty, to ensure that all children complete a full course of quality primary education and halt and reverse the spread of HIV/AIDS and to develop a global partnership for development.
According to a Unicef paper, "Sexual Exploitation of children across the globe", many people believe that poverty is the root cause of sexual violence; however, there are many children living in poverty who do not fall victim to sex exploiters and there must be other factors present for a child to be sexually exploited. In short, poverty is not always the determining factor.
This is often called 'poverty plus', where a 'plus' factor combines with poverty to increase the child's vulnerability. Such factors include disruptions in the family, children with no adult support, and external factors such as increase in food or fuel costs resulting in higher commodity prices and leaving families economically hard hit. Family violence is also a factor in increasing vulnerability because children may run away from a violent home and live on the streets, which makes them even more vulnerable to abuse. Many children who enter into the sex trade were sexually abused first by a relative and this violation was a determining factor in them running away from home and eventually ending up being sexually exploited commercially.
Children who are out of school, because they have never enrolled or have dropped out, are also at risk because their opportunities are reduced and exploiters are ready to take advantage of this.
The creation of good legislation is only the first step. Effective enforcement of those laws must also be prioritised. Without enforcement, the laws are meaningless. Effective enforcement requires the dedication of resources by governments.
However, the fight against the sexual exploitation of children is not simply won or lost by national laws and enforcement capacities alone; it requires a child protection system which focuses on prevention as well as responding to existing cases and creating a truly protective environment.
The vision and approach of UNICEF is to create a protective environment, where girls and boys are free from violence, exploitation, and unnecessary separation from family; where laws, services, behavior and practices minimise children's vulnerability, address risk factors and strengthen children's own resilience.
Copyright (R) thedailystar.net 2008