Straight Talk

Reading between the Lines
Nadia Kabir Barb
I just watched a film yesterday which was recommended to me by quite a few people. It was actually a Bollywood film. I know you must be wondering why I am wasting your time writing about some Hindi film that I happened to watch. There are films you watch that make you laugh, or films that scare you out of your wits and there are films that make you think long after the credits have rolled --- Taare Zameen Par was a film that was not only entertaining but also very enlightening. It really made quite an impression on me and I just wanted to share this with you. I was warned to be armed with a box of tissues as most of the people who had watched it ended up shedding a tear or two. I have to thank them for this piece of advice, as there was more than one instance where the film was so charged with emotion and poignant that I found myself wiping my eyes and blowing my nose quite unceremoniously.
What surprised me was that even though it was a film with the actor Aamir Khan, the lead role was played by a child actor called Darsheel Saafry and what a power packed performance he gave! How often do you see a Bollywood film with a child as the main character? Hardly any. In fact many of the Hollywood films with children in the pivotal roles are children's films. Taare Zameen Par was not a "kid's film" but a film about children. Actor turned director Aamir Khan took quite a risk to make this film especially as it strayed from the typical 'masala' filled entertainers that are churned out in their hundreds in Bollywood. Even if there is no romance, drama, action or 'item songs' in a Bollywood film, it can still do well. I think the commercial and critical acclaim this film has received is a testimony to the fact.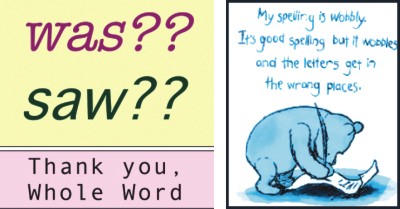 The story is about a boy who has dyslexia but his parents and teachers in his school think he has an attitude problem and is intentionally being lazy, not paying attention in class and playing the truant. His father is only interested in academic success and finds his son's inability to do well in school unacceptable. The portrayal of the mother is that of a doting parent who tries her best to protect her son from his father's anger and other people's frustration and the elder brother is also shown as a loving brother trying to look out for his younger sibling. However, there comes a point when the father decides to send his son to boarding school as he believes that a bit of discipline will straighten his son out. The story then shows the anguish of the little boy being sent away from the safety of his home to a place where once again he is viewed as a naughty and lazy child. What is heartbreaking to watch is the way he withdraws into himself and the isolation he endures. Aamir Khan then comes into the picture as the art teacher who takes the time to find out what lies at the root of the boy's problem and identifies it as dyslexia and how he tries to help him along in his journey to combat his problem. Without giving the whole story away, I really hope that you might take the trouble and watch this film as it does an excellent job of giving us an insight into the world that this little boy and possibly many other children live in. It makes you think about the frustration, anger and at times humiliation a child must feel when they cannot keep up with their peers and are laughed at or punished for their lack of ability.
I would not even begin to presume or suggest that I had any authority to talk about or give advice about dyslexia but as soon as I watched the film, I wanted to read up about it a little more. According to the British Dyslexia Association, "The word 'dyslexia' comes from the Greek and means 'difficulty with words." According to the definition, "Dyslexia is a specific learning difficulty which mainly affects the development of literacy and language related skills. It is likely to be present at birth and to be lifelong in its effects. It is characterised by difficulties with phonological processing, rapid naming, working memory, processing speed, and the automatic development of skills that may not match up to an individual's other cognitive abilities." Dyslexia "tends to be resistant to conventional teaching methods, but its effects can be mitigated by appropriately specific intervention, including the application of information technology and supportive counselling." The possible difficulties associated with dyslexia are; reading hesitantly, misreading, making understanding difficult, difficulty with sequences, e.g. getting dates in order, poor organisation or time management, difficulty organising thoughts clearly and erratic spelling. However, there may also be a positive side to dyslexia as it can produce innovative and lateral thinkers, induce intuitive problem solving and many people with dyslexia can be found to be creative and artistic.
A close friend of mine told me how she was labelled a troublemaker, told she was stupid and constantly accused of being disruptive when she was in school. She was said to have a mild form of dyslexia where he was unable to distinguish between alphabets such as b,d,p,g,h,q and would read 'god' instead of 'dog'. At one particular school meeting with the parents of my friend, the headmaster even commented to the effect that their daughter may not even be capable of getting through secondary school let alone pass his 'O' levels. The dyslexia had obviously been a major factor in her inability to perform well in her studies but had not been dealt with in the appropriate manner in school. However, she overcame her reading disability by herself and came out of university with flying colours and is currently very successful in her profession. If I said the names, Leonardo da Vinci, Pablo Picasso, Agatha Christie, Winston Churchill, Richard Branson, John Lennon or Tom Cruise I am sure what would pop up in your mind is that this is a group of highly successful, artistic, creative and famous people. I am sure it would not even cross our minds that they are all dyslexic or have had reading disabilities.
In the Sub-continent where there is so much pressure on children to perform in school and reach academic excellence, parents are unaware of dyslexia or attention deficiency disorder etc. and assume that their children are being difficult. I think and hope that a film like Taare Zameen Par will make not just make parents but also teachers aware of and more sensitive to why a child may be behaving in the way they are. As the title in Taare Zameen Par says "Every child is special"...

Copyright (R) thedailystar.net 2008