Special Feature
The Future is Clear
Eco friendly Toyota led cars to make future world greener
Sharier Khan, back from Japan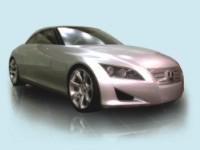 When Japanese automaker Toyota released its first hybrid car Prius in 1997, it was a technological landmark because Toyota is the first automaker to produce hybrid cars on a mass scale. Whereas the conventional 2-litre gasoline vehicles ran 14 km maximum per litre of gasoline, the Prius car that uses both gasoline and a powerful electrical system ran 28 km. With such an advantage, Prius should have simply kicked out the 2-litre cars. But that did not quite happen.
The 2-litre cars ran faster than the first generation Prius and had more acceleration power. It's the same issue with our CNG converted cars.
But like all technological evolution, the Prius also evolved.
Now the third generation developed in 2003, Prius runs 35 km per litre (that's one taka per km the same cost for CNG run cars) and accelerates faster than the 2-litre cars and emits less than half of its counterparts. That makes it a winner by all counts.
That means you fill up the 45 litre gasoline tank of your Prius and drive from Teknaf to Tetulia three times (or 1500 km) before you need to refuel.
The Prius
Prius is a mid-size vehicle with a 4-door lift back design packed with standard features like cruise control, a CD player, a liquid crystal multi-information display and by-wire technology. It also has a voice-activated DVD navigation system with hands-free phone capability via Bluetooth technology, Smart Key System and Vehicle Stability Control (VSC) and a huge safety system. Its automatic gear system is an integral part of its Hybrid Synergy Drive engine.
Plus Prius automatically recharges its batteries using regenerative braking, or by running the on-board generator. The driver never needs to worry about recharging the battery. However, like the CNG vehicles you will always need to have petrol (87 octane plus) to keep it running and after the start up you can switch to electricity only driving.
With a price tag of 21,000 US dollars (US market), and a guarantee of 220,000 kilometres for hybrid related parts, Prius is a multiple award winner. Sales are going up especially when Prius is a Toyota product.
Prius monthly production last autumn went up from 7500 to 10,000 units.
The success of Prius triggered other automakers to make their own hybrid cars. Auto industry experts say, by 2020 the dominant cars will be based on clean fuel.
The threat on the ozone layer of the earth created by fossil fuel will also significantly reduce as car emission is the leading source of fossil fuel. Every Bangladeshi should remember that ozone depletion leading to global warming is going to hit Bangladesh firstwhether we use a fewer numbers of cars or not. The earliest introduction of environment friendly cars around the world is related to the better future for Bangladesh.
Hydrogen powered cars
Toyota has also developed a fuel cell hybrid vehicle (FCHV) in which the Prius gasoline engine is replaced by a fuel cell which generates electricity from hydrogen. It is cleaner than Prius because it does not use gasoline. The overall efficiency is lower than Prius by a small margin and but double than that of the 2-litre cars.
Toyota's futuristic Fine-N model that attracts crowd at the Toyota museum in Toyotoa's heart-line Nagoya city, is a FCHV.
However FCHV is not being mass-produced as it needs hydrogen refuelling stations in the cities, countries and the continents. If the present trend of high oil prices continue, consumers may push the markets to set up mass level hydrogen stations by next decade.
Zeronise & Maximise
Toyota is not happy just reducing the emission level. Toyota's new philosophy "Zero-nise and Maxi-mise" is to ceaselessly lowering environmental burden to zero (Zero-nise) while pursuing optimal driving performance (Maxi-mise).
"Our research and development (R&D) is focused on cutting the negative impact of cars on the environment," says Hideki Fujii, Assistant Manager for international communications department of Toyota Motor Corporation in Tokyo. "We want to bring the impact down to zero and maximize the customers' needs. And matching these two issues is a big challenge," he told The Daily Star last week.
"To zero-nise, there are two issuescarbon-dioxide and exhaust gas. Most cars use fossil fuel. In recent years, the 2-litre engines have been improved so much that the the quality of exhaust gas has become more environment friendly. Now we need to improve the diesel engines to improve their exhaust gas quality," Fujii points out.
"To overcome the carbon-dioxide issue, we need to improve the efficiency of 2-litre cars further. Diesel engines emit lesser carbon-dioxide than the 2-litre gasoline cars," he adds.
Fuel cell cars are not just going to oust the gasoline or diesel cars overnight because they need further infrastructure support. The sale of hybrid car Prius is still not big enough to take top priority.
"So far around 350,000 Prius and other Toyota hybrid models have been sold from 1997. Therefore the main emphasis now is to improve the 2-litre gasoline cars," Fujii points out. "But in the future, the hybrid cars will be the way to go and our key focus. Hybrid technology will be applied for CNG, Diesel, Electric Vehicles and Gasoline vehicles."
Sharing the technology
Environment friendly technology is not just a saying. Automakers are actually competing with each other over this technology.
Although Toyota is the leading carmaker of the world now, it remains quite open-hearted to sharing its technology. "The manufacturers need to harmonise their technology for the environment's sake," Fujii points out, "we are open sharing our technology with others if they want."
Toyota is now jointly developing fuel cell cars with General Motors of USA. It is developing Hybrid Cars with Nissan and allowed Ford Motors, USA to use its hybrid technology.
Toyota sold 7.4 million cars during its fiscal year that ended in March triggering a net revenue of 18.55 trillion yen.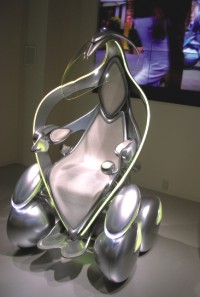 Cars for developing countries
Research and development is the key issue in reducing car prices. On the question of whether Toyota considers taking the environment friendly cars to the developing markets, Fujii says, "new technology requires huge cost. If customers are ready to take this burden, we can cut the prices in the long run."
In Bangladesh, Aftab Automobiles fully financed a Toyota product line manufacturing from 1982. It's not well-known to Bangladeshis, but Aftab Automobiles Ltd Land Cruiser Prado line of vehicles and also Hino buses. With 110 employees, Aftab Automobiles manufactured over 100 Prado and Hino buses in 2004.
The Toyota way of manufacturing cars
At Tsutsumi Toyota Plant in Nagoya that has 6000 staff members, a visitor can see how Toyota combined robots with manual works to make its cars. This plant, set up in 1970 now produces 39000 units of Wish, Caldina, Premio, Scion, Prius, Camry and Allion.
The guide at the plant told The Daily Star that one of the key elements that makes Toyota manufacturing so unique is that the company encourages its employees to give their suggestions to improve the cars they work on. The workable suggestions are handsomely rewarded with 100,000 yen (10,000 US dollars).
"Employees gave as many as 5000 suggestions on improvement last year," the guide said.
Although Toyota and other automakers in Japan rely on robots for risky parts of auto manufacturing, human staff inspect all levels of work from stamping of shapes by cutting steels to painting.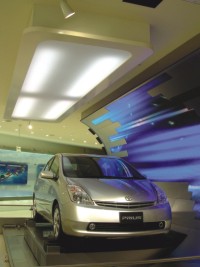 Toyota was established by Skichi Toyoda. Toyoda invented the Toyoda Model G automatic loom in 1924 and in 1930, he started research into small gasoline-powered engine. In 1933, he set up the automobile department and released Toyoda Model AA sedan in 1936. In the following year, he established Toyota motor company replacing the 'd' with 't' as in Japanese, writing Toyoda needed more alphabets than Toyota. Besides he wanted to keep his business separate from his family name. In 1951, he introduced 'creative idea suggestion system' from staff for improvement of Toyota cars. In 1957, Toyota exported its first cars to USAthe biggest auto market. By 1999, Toyota produced its 100 millionth car.
Toyota now has 12 plants and a number of manufacturing subsidies and affiliates in Japan and 51 manufacturing companies in 26 countries and regions. Worldwide it has 264,000 employees and markets vehicles in more than 170 countries.
Copyright (R) thedailystar.net 2005