Brazil's squad arrived in Russia on Monday with their star Neymar seemingly recovered from a broken foot bone as they begin their quest to win a sixth World Cup.
The Brazilians landed in the early hours in Sochi, Smartly dressed in team issue blue suits, shirts and ties, the Black Sea resort where they will be based, fresh from beating Austria 3-0 in their final warm-up match.The hotel's staff, some dressed in traditional Russian costume, pulled out all the stops to welcome the Brazilian stars, waving flags, singing and even offering up local delicacies.
Brazil, who crashed out of the last World Cup on home soil in a humiliating 7-1 defeat to Germany, start their campaign against Switzerland in Rostov-on-Don on Sunday.
Neymar, the world's most expensive player, joined fellow stars Lionel Messi of Argentina and Portugal's Cristiano Ronaldo on Russian soil as the clock ticks down to Thursday's curtainraiser between hosts Russia and Saudi Arabia.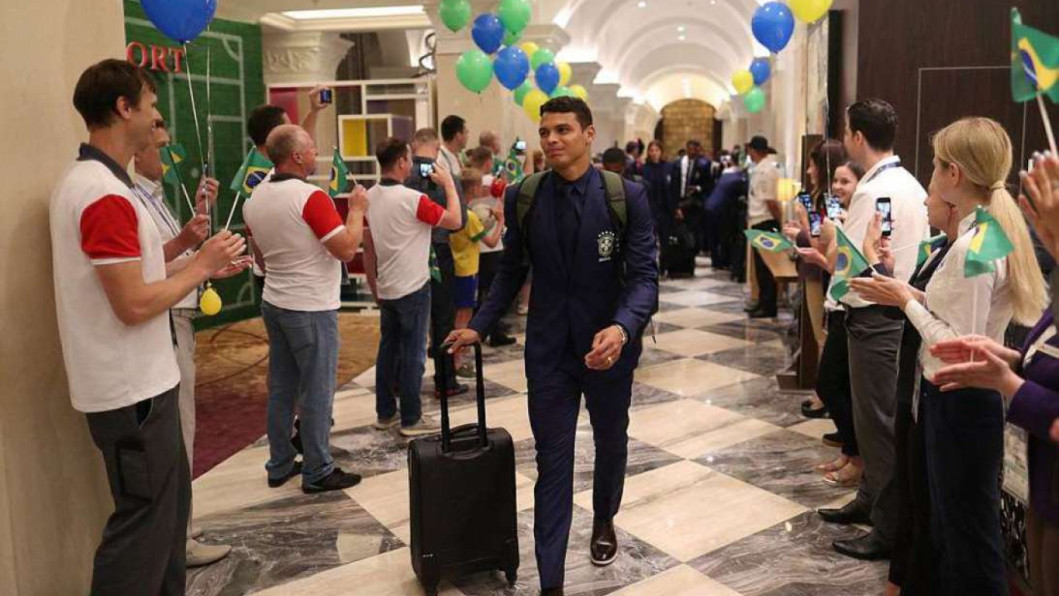 Brazil's World Cup base is certainly stunning and even the weather will make it a home-from-home for the Samba stars with Sochi enjoying more sunshine than any other part of the country.
The resort faces onto the Black Sea with stunning views from one of the 20 luxurious suites and the flower-shaped swimming pool.
Tite and his squad will use the nearby Yug-Sport Stadium for their daily training sessions but the down-side of staying in Sochi is the considerable travel distance to their matches.