Three gunmen who stormed a police station and killed seven people in northern India this week came from Pakistan, India's home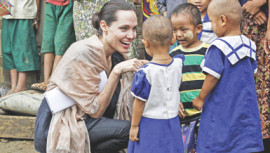 Myanmar yesterday pardoned and released 6,966 prisoners, including 210 foreigners, the government said.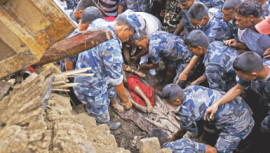 Landslides triggered by heavy rains in quake-hit Nepal killed at least 29 people yesterday, sweeping away homes and leaving more
Middle East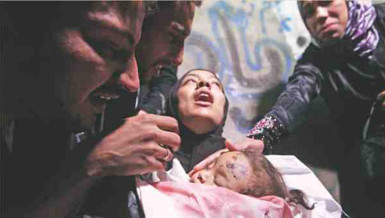 Amnesty International has accused Israeli forces of war crimes during a day of "carnage" in the Gaza Strip that has been named Black Friday.
Israeli Prime Minister Benjamin Netanyahu yesterday approved the "immediate" construction of 300 settler homes in the occupied West Bank as his government
The ISIS is preparing to attack India to provoke an Armageddon-like confrontation with the US, according to an internal recruitment document of the feared group which also seeks to unite the Pakistani and Afghan Taliban into a single army of terror.
Fat needs its place alongside the basic tastes of sweet, sour, bitter, salty and umami because it evokes unique sensations, US researchers
Four civilians were killed in intense shelling attacks between the Ukrainian army and pro-Russian rebels in the separatist east of the war-